The Big Easter Breakfast
On Easter Sunday 21st April at 9:00am you are invited to come and share a Full English Breakfast, served buffet style. Vegetarian options will also be on offer, with cereals, toast, yogurt and fruit available. Food intolerances will be catered for. All are welcome. Please give details below.
Book your places with Fran Poelman in person or here on-line by filling in the Breakfast Booking field below with the number of breakfasts required and any special requirements (e.g. vegetarian or any unusual food allergies or intolerances) and click the Book my Breakfast button. If you have any questions please email us at info@springfieldparkbaptistchurch.org.uk
Please remember all fields marked

are required
What's On?
Listen to a Service
You can download a selection of our services to listen to off-line on our Listen Again page.
The latest recording can also be found near the bottom of our home page where there is a player that can be used to listen to it or you may download it to listen to later.
From our Foreign Correspondent
India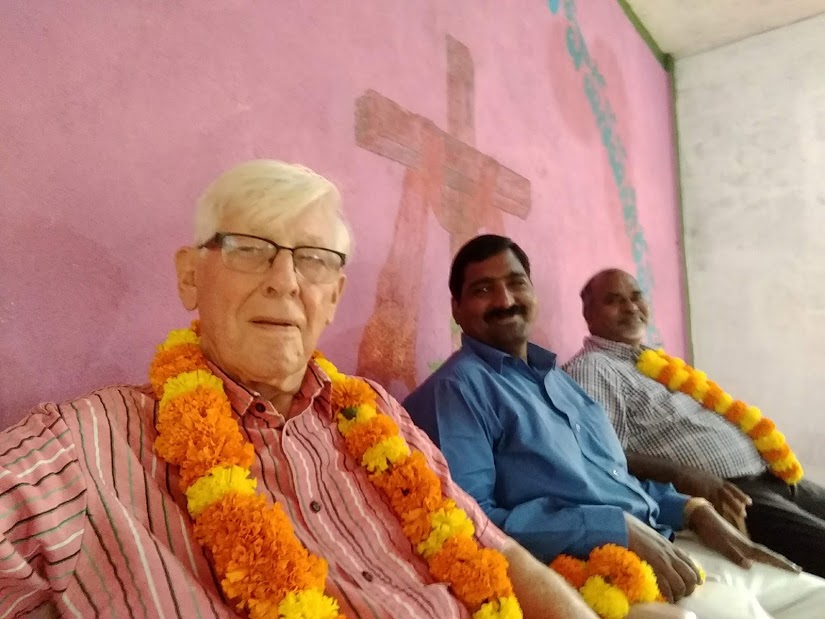 See an account of John Lancasters 2018 visits to India here.
Follow Johns latest mission trips to India and see more pictures of the people and places he visits by joining Johns mission trip to India on Facebook.
Thursday Lunch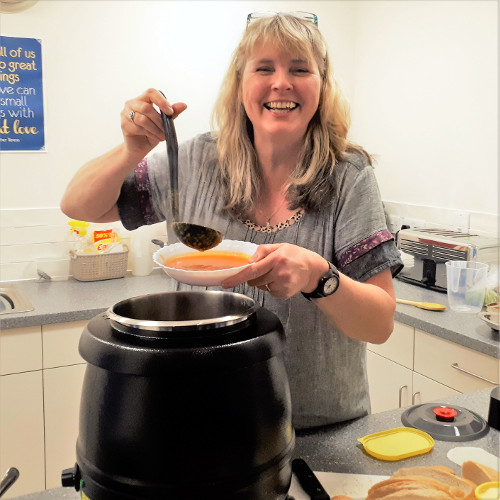 Why not join us for a snack? Lunch is served every Thursday from 12 noon to 1 pm in the Church Hub following the Coffee Hub. With lovely fresh food, all are welcome to come and lunch together. Donations towards the cost are invited.
Toddler Group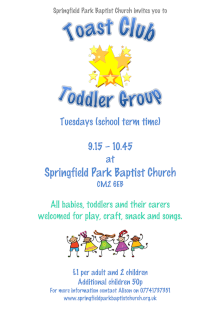 The Repair Hub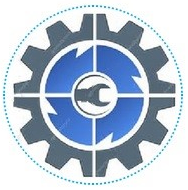 This is a project aimed at introducing repair and recycling skills across household items to our local community.
Volunteer repairers and fixers always welcome at our sessions.
We meet every Thursday Morning 9.30am – 12noon at the church. See our Repair Hub page for more details.
Tool Box Project
Do you have any spare tools or craft items? We are collecting them for Tools With a Mission. See the list on our Tool Box Project page for details of what we currently need.
Springfield Stitchers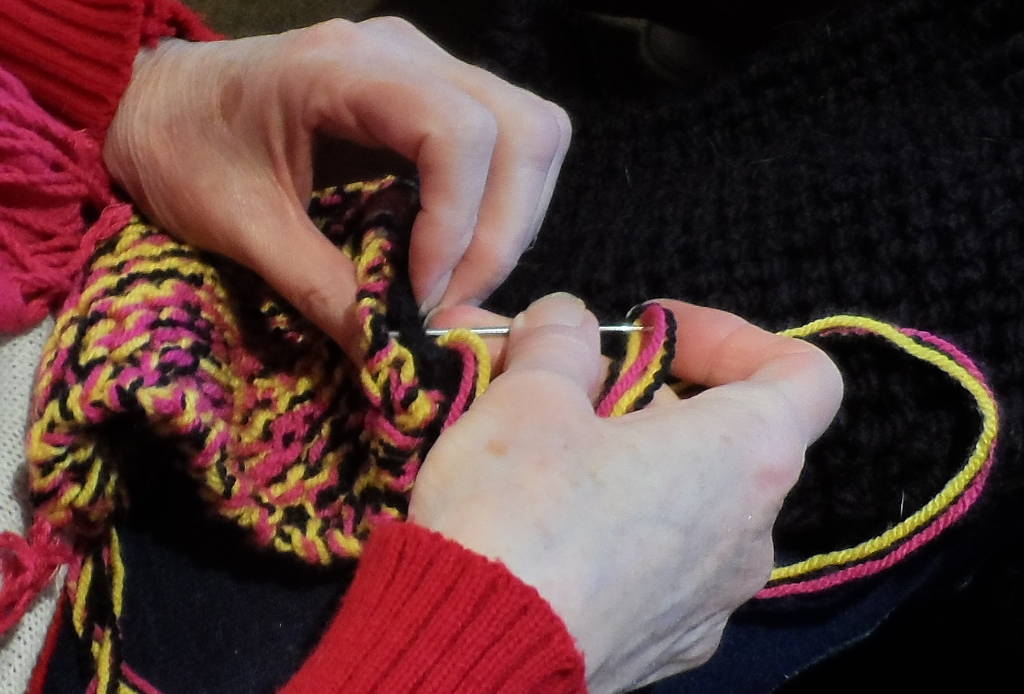 Can you knit, crochet or sew?
The Springfield Stitchers need help with various charity projects. If you would like to help or, if you would like to learn to knit, crochet or sew, or if you have unwanted wool or haberdashery (buttons, zips, thread, fabric, sewing machines) please pop along to find out more.
The Springfield Stitchers meet at "The Coffee Hub" every Thursday 9.30 till 12.00 at Springfield Park Baptist Church. Contact Alison for more information.

As a church we believe in the power of prayer and that it makes a difference in situations and circumstances. We are part of Chelmsford 24-7 Prayer, joining with Christians from across our City to pray for the things God lays on our hearts. Please follow this link for more information about how you and your church can get involved: https://chelmsford24-7.org/. Plans for the near future at Springfield Park involve the setting up of a new prayer space and prayer walks around our local area. Watch this space for developments.
Coffee Hub
Come to our coffee drop-in on Thursday mornings from 9.30am to 12 noon. All welcome for free coffee, tea and a chat.

See more from SPBC on Facebook.
Upcoming Events
Thu, November 21, 2019

Tue, November 26, 2019

Wed, November 27, 2019

Thu, November 28, 2019

Sun, December 1, 2019

Tue, December 3, 2019
If you have an event to add to the diary please email us the details.
Our pages and links
Please only click once on downloads and external site links. External websites will open in a new page or on a new tab so you don't lose your place here, and other items will either open in a new page or download to your default download folder, depending on your device settings.