Contact Us
You can contact us by any of the means listed below, or use the enquiry form on this page.
Read our Privacy Policy to find out what we do with the information you give to us, and the limitation placed on our use of your personally identifiable information.
Walk in or post something to us...
Springfield Park Baptist Church
Springfield Park Road
Springfield
Chelmsford
Essex
CM2 6EB
For any prayer requests, concerns or issues, please contact the following:
Chris Wilson – 07941 150362
Youth & Community Worker Alison Hovell – 07741 737351
Send an email message: info@springfieldparkbaptistchurch.org.uk
If you need to contact the SPARK Editor, spark@springfieldparkbaptistchurch.org.uk
Or fill in the form and click 'Send Message' and we will reply as soon as possible:
Please remember all fields marked

are required
What's On?
Wet Your Whistle
Every first and third Wednesday in the month, join us for a chat and tea or coffee, biscuits and maybe even cake. Click the image for more information.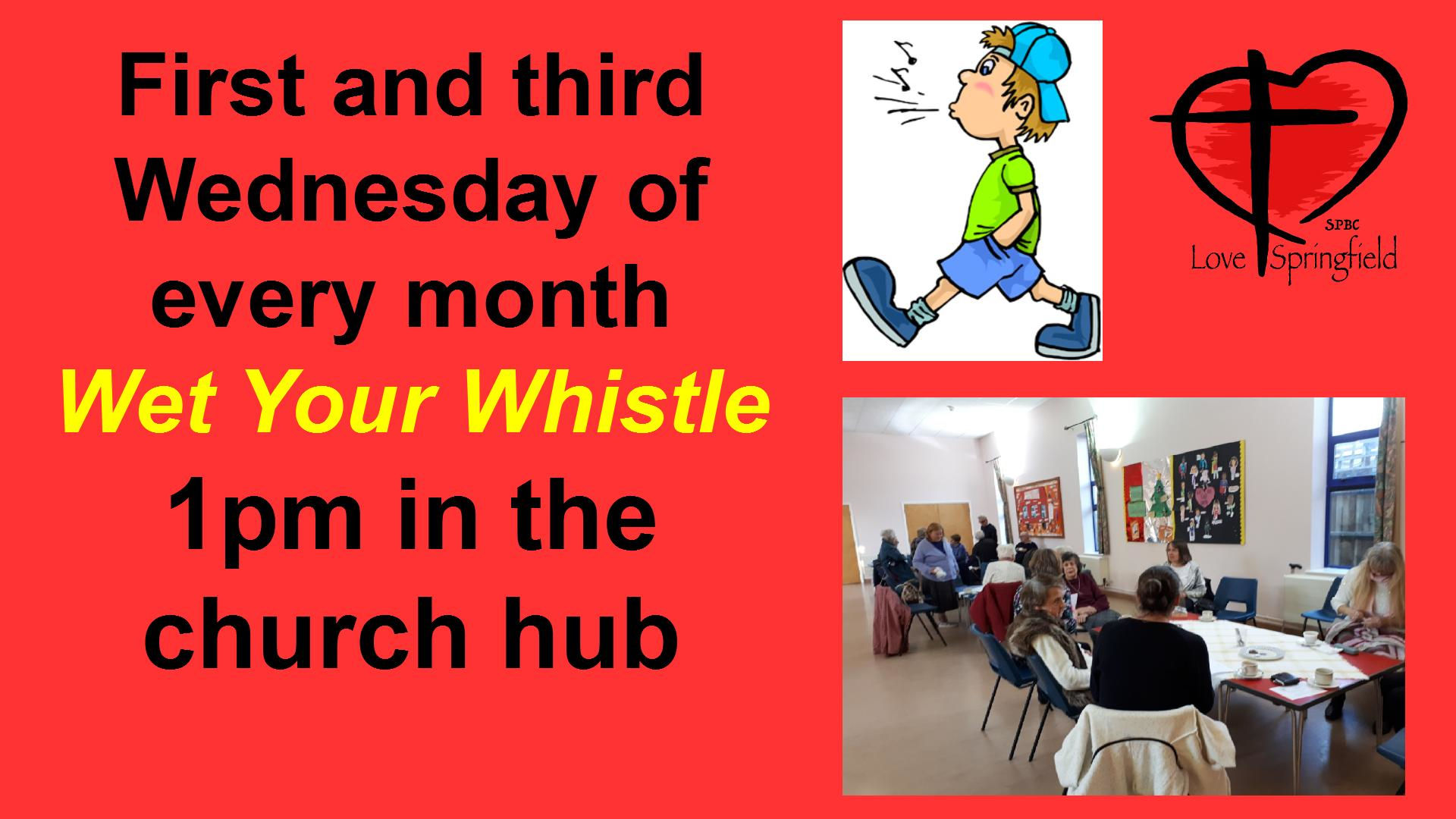 Coffee Hub
Come to our coffee drop-in on Thursday mornings from 9:30am to 12 noon. All are welcome for free coffee, tea and a chat.
Toddler Group
To get us back into the flow, we will be limiting numbers for a little while, so BOOKING IS ESSENTIAL. Also, we would kindly ask for no more than 2 children per adult at this time. We will review the situation weekly, and relax these rules as soon as possible.
Please phone or text Alison on 07741 737351 to book your place. We look forward to seeing you!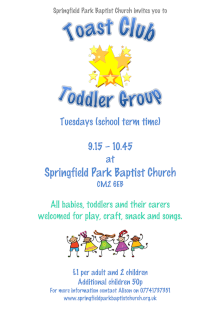 Listen to a Service
You can download a selection of our services to listen to off-line on our Listen Again page.