Virtual Sunday Service
Here is our first attempt at a virtual service in this most unusual and unfamiliar of times for the world.
Outrageous grace
We will start with a song by Godfrey Birtill. Feel free to just sit and listen or sing along with the recording.
Reading, Mark 4 V35-41
Jesus Calms the Storm
35 That day when evening came, he said to his disciples, "Let us go over to the other side." 36 Leaving the crowd behind, they took him along, just as he was, in the boat. There were also other boats with him. 37 A furious squall came up, and the waves broke over the boat, so that it was nearly swamped. 38 Jesus was in the stern, sleeping on a cushion. The disciples woke him and said to him, "Teacher, don't you care if we drown?"
39 He got up, rebuked the wind and said to the waves, "Quiet! Be still!" Then the wind died down and it was completely calm.
40 He said to his disciples, "Why are you so afraid? Do you still have no faith?"
41 They were terrified and asked each other, "Who is this? Even the wind and the waves obey him!"
Holy Bible, New International Version®, NIV® Copyright ©1973, 1978, 1984, 2011 by Biblica, Inc.® Used by permission. All rights reserved worldwide.
Sermon
Just one touch from the King
Another song by Godfrey Birtill
Is there a line in this song that means something to you or is underlined in some way by an event in your life?
Leave a comment at the end of this page.
A prayer for healing and protection.
Lord Jesus Christ, you travelled through towns and villages curing disease and illness.
At your command, the sick were made well.
We pray for all those suffering due to the global spread of the coronavirus, that we may experience your healing love.
We pray for those who are sick with the virus. May they regain their health and strength.
We pray for all those who are fearful, which often prevents neighbours from helping one another.
We pray that we wouldn't be full of pride, which can make us claim invulnerability to a disease that knows no borders.
We pray for all who are struck with fear and sorrow.
We pray for those who suffering financial difficulities due to the down turn in the economy.
Be with the families of those who are sick or have died. As they worry and grieve, defend them from illness and despair.
Be with the doctors, nurses, researchers and all medical professionals who seek to heal and help those affected and who put themselves at risk in the process.
May they know your protection and peace.
Be with the leaders of all nations. Give them the foresight to act with prudence and charity for the well-being of the people they are meant to serve.
Stay with us, Lord,
Speak your word and grant us your peace.
In Jesus name we pray. Amen.
Follow this link to the next service (Sunday 5th April).
Please leave a comment for others to read if our service has moved or inspired you in some way.
You can use a social media account to log in by clicking the appropriate icon, or not log in at all and post as a guest by clicking the 'Log in' link and ticking the 'I'd rather post as a guest' box.
You will still need to enter an email address for ID, but there is no need to log in with a password.
What's On?
Need Some Help?
If you are self isolating and struggling to get by we may be able to offer some practical help.
Use our request form here to give us your details and one of our volunteers will contact you.
Please note we are only able to offer help within our local community of Trinity Ward, Chelmsford.
Listen to a Service
You can download a selection of our services to listen to off-line on our Listen Again page.
The latest recording can also be found near the bottom of our home page where there is a player that can be used to listen to it or you may download it to listen to later.
From our Foreign Correspondent
India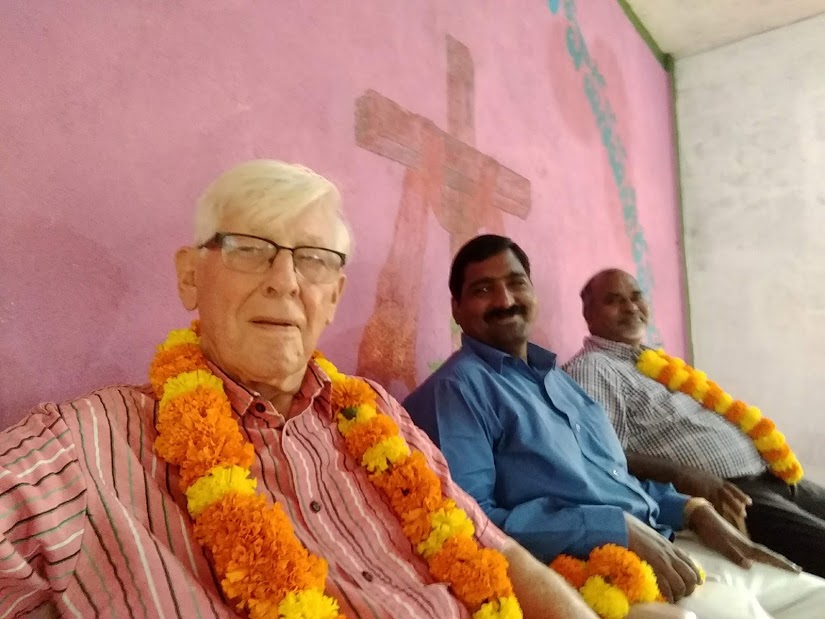 See an account of John Lancasters 2019 visits to India here.
Follow Johns latest mission trips to India and see more pictures of the people and places he visits by joining John's Adventures in India on Facebook.
Tool Box Project
Do you have any spare tools or craft items? We are collecting them for Tools With a Mission. See the list on our Tool Box Project page for details of what we currently need.
Springfield Stitchers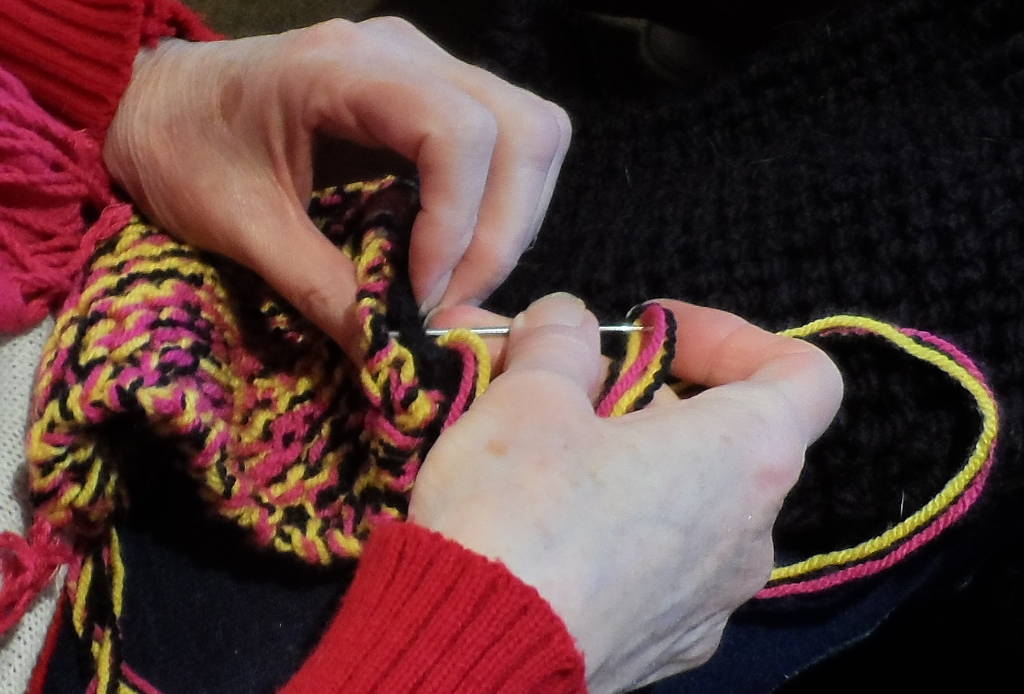 Can you knit, crochet or sew?
The Springfield Stitchers need help with various charity projects. If you would like to help or, if you would like to learn to knit, crochet or sew, or if you have unwanted wool or haberdashery (buttons, zips, thread, fabric, sewing machines) please pop along to find out more.
The Springfield Stitchers meet at "The Coffee Hub" every Thursday 9.30 till 12.00 at Springfield Park Baptist Church. Contact Alison for more information.

As a church we believe in the power of prayer and that it makes a difference in situations and circumstances. We are part of Chelmsford 24-7 Prayer, joining with Christians from across our City to pray for the things God lays on our hearts. Please follow this link for more information about how you and your church can get involved: https://chelmsford24-7.org/. Plans for the near future at Springfield Park involve the setting up of a new prayer space and prayer walks around our local area. Watch this space for developments.

See more from SPBC on Facebook.
Our pages and links
Please only click once on downloads and external site links. External websites will open in a new page or on a new tab so you don't lose your place here, and other items will either open in a new page or download to your default download folder, depending on your device settings.