Sunday Service 13th September
Here is our twentyfifth virtual service in the continuing UK Coronavirus Lockdown. Make sure to scroll down all the way to the bottom of the page so you don't miss anything. If you didn't see last weeks service and would like to catch up, you can see it here. Links to all the services are also on the Listen Again page.
Don't forget, you can also take a look at last week's service again to see what comments have been left and to respond to them where appropriate.
If you would like to contribute an item for next week's service or for another week contact Alison or Roger or leave a message in the comments below. It looks like we will be having to continue with our virtual services for a while, and it will be good to get as many involved as possible.
Welcome
with a reading of Psalm 62
There is a new song in my heart
When I Was Lost by Kate Simmonds, performed by The Stoneleigh Band.
Just as I am
by Brian Doerksen
Reading
Matthew 11:28-30; New International Version
28 "Come to me, all you who are weary and burdened, and I will give you rest.
29 Take my yoke upon you and learn from me, for I am gentle and humble in heart, and you will find rest for your souls.
30 For my yoke is easy and my burden is light."
Message
This mornings sermon from the Virtual Vicar
What a friend we have in Jesus
performed by Steph Macleod
Prayer time
this week a prayer from the Evangelical Alliance
Ephesians 1: 15-17
"For this reason, ever since I have heard about your faith in the Lord Jesus and your love for all God's people. I have not stopped giving thanks for you remembering you in my prayers. I keep asking that the God of our Lord Jesus Christ the glorious Father, may give you the Spirit of wisdom and revelation, so that you may know Him better"
Gracious Lord, we thank you for people who love us. Who have cared for us and been there for us (we take a few seconds of silence to picture them.) Thank you for their advice, their kindness and their prayers.
We thank you for your love for us that you have no favourites but you constantly love us fully and unreservedly. Help us to love others in your name.
Lord in this time of change and uncertainty, grant us wisdom and revelation. That we may make good decisions for ourselves and for others.
In Jesus' name
Amen
Final Blessing
Prayer requests
If you would like to help others with prayer in their time of need, sign up to our mailing list and you will receive messages requesting prayer as the need arises.
Please add our email address info@springfieldparkbaptistchurch.org.uk to your address book so that our messages will be allowed through to your inbox.
Is there a song or hymn that would fit in with the theme and what God is saying? You can put a link to it in your comments to share it with everybody.
Thank you for leaving your thoughts on todays service for the encouragement of others. Please leave some feedback or reply to other comments if you feel the same way.
You can use a social media account to log in by clicking the appropriate icon, or not log in at all and post as a guest by clicking the 'Log in' link and ticking the 'I'd rather post as a guest' box.
You will still need to enter an email address for ID, but there is no need to log in with a password.
You can take part in next week's service by following this link.
What's On?
Wet Your Whistle
Every first and third Wednesday in the month, join us for a chat and tea or coffee, biscuits and maybe even cake. Click the image for more information.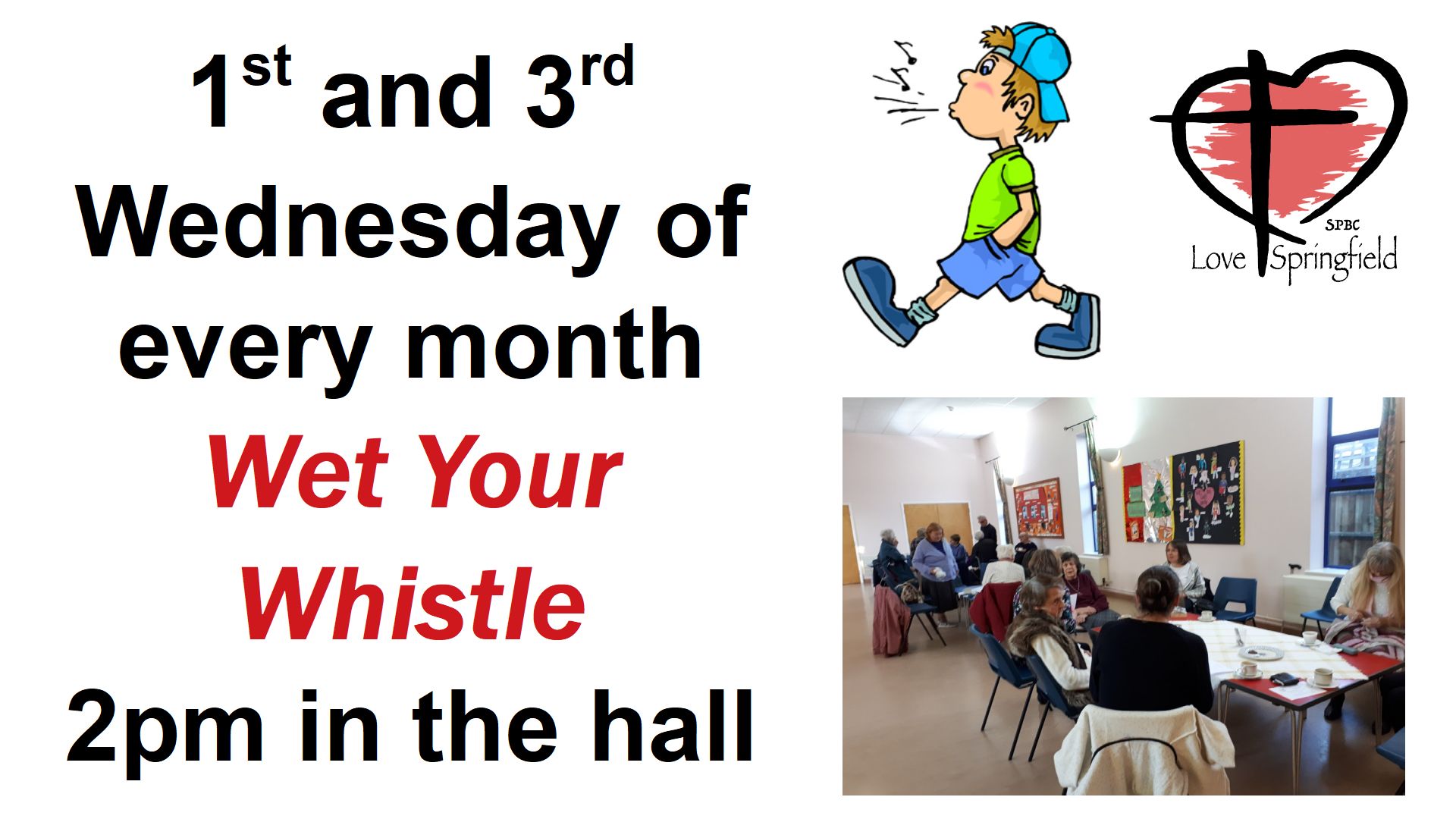 Coffee Hub
Coffee Hub is every Thursday morning between 9.30 and 12.00. Please drop in for tea, coffee and a chat.
Toddler Group
To get us back into the flow, we will be limiting numbers for a little while, so BOOKING IS ESSENTIAL. Also, we would kindly ask for no more than 2 children per adult at this time. We will review the situation weekly, and relax these rules as soon as possible.
Please phone or text Alison on 07741 737351 to book your place. We look forward to seeing you!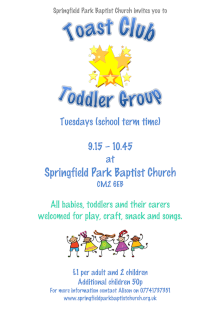 Need Some Help?
If you are self isolating and struggling to get by we may be able to offer some practical help.
Use our request form here to give us your details and one of our volunteers will contact you.
Please note we are only able to offer help within our local community of Trinity Ward, Chelmsford.
Listen to a Service
You can download a selection of our pre-covid 19 services to listen to off-line on our Listen Again page. All the services since that time can also be viewed again through links on that page.
The last recording made in the church before Covid 19 changed everything can also be found near the bottom of our home page where there is a player that can be used to listen to it or you may download it to listen to later.
From our Foreign Correspondent
India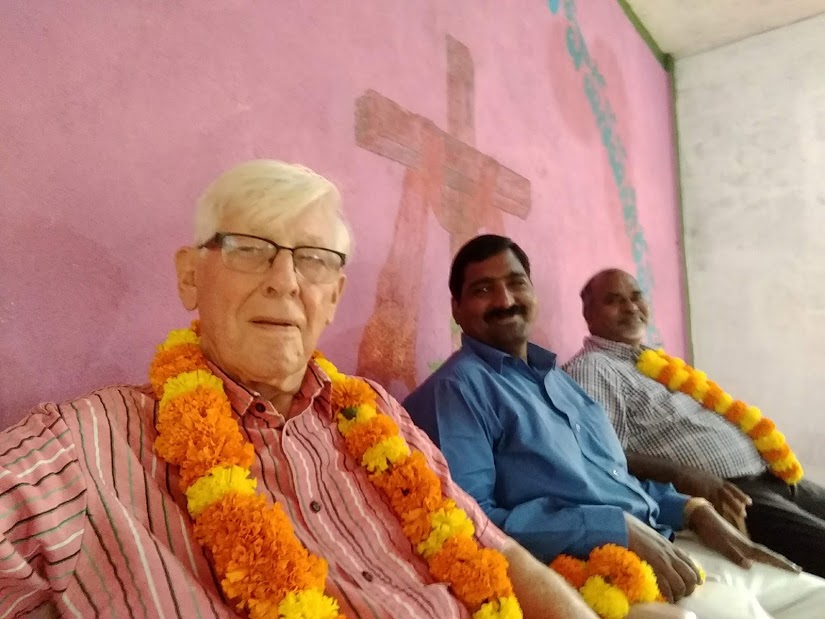 See an account of John Lancasters 2019 visits to India here.
Follow Johns latest mission trips to India and see more pictures of the people and places he visits by joining John's Adventures in India on Facebook.
Tool Box Project
Do you have any spare tools or craft items? We are collecting them for Tools With a Mission. See the list on our Tool Box Project page for details of what we currently need.
Coffee Hub
Come to our coffee drop-in on Thursday mornings from 10am to 12 noon. All welcome for free coffee, tea and a chat.

See more from SPBC on Facebook.
Our pages and links
Please only click once on downloads and external site links. External websites will open in a new page or on a new tab so you don't lose your place here, and other items will either open in a new page or download to your default download folder, depending on your device settings.