Sunday Service 27th September
Here is our twentyseventh virtual service in the continuing Coronavirus pandemic. Make sure to scroll down all the way to the bottom of the page so you don't miss anything. If you didn't see last weeks service and would like to catch up, you can see it here. Links to all the services are also on the Listen Again page.
Don't forget, you can also take a look at last week's service again to see what comments have been left and to respond to them where appropriate.
If you would like to contribute an item for next week's service or for another week contact Alison or Roger or leave a message in the comments below. It looks like we will be having to continue with our virtual services for a while, and it will be good to get as many involved as possible.
Welcome
Introduction and welcome with a reading of Psalm 31.
All hail the power of Jesus name
I am not alone
by Kari Jobe
Reading
Romans 8:18-23 from the NIV
18 I consider that our present sufferings are not worth comparing with the glory that will be revealed in us. 19 For the creation waits in eager expectation for the children of God to be revealed. 20 For the creation was subjected to frustration, not by its own choice, but by the will of the one who subjected it, in hope 21 that the creation itself will be liberated from its bondage to decay and brought into the freedom and glory of the children of God.
22 We know that the whole creation has been groaning as in the pains of childbirth right up to the present time. 23 Not only so, but we ourselves, who have the firstfruits of the Spirit, groan inwardly as we wait eagerly for our adoption to sonship, the redemption of our bodies.
Message
We have an anchor
by Robin Mark
Prayers
'For I am convinced that neither death, nor life, nor angels, nor rulers, nor things present, nor things to come… will be able to separate us from the love of God in Christ Jesus our Lord.' (Romans 8:38-39)
God of heaven and earth, in these times of isolation, apart from loved ones; distant from friends; away from neighbours, thank you that there is nothing in all of creation, not even coronavirus, that is able to separate us from your love.
And may your love that never fails continue to be shared through the kindness of strangers looking out for each other, for neighbours near and far all recognising our shared vulnerability, each of us grateful for every breath, and willing everyone to know the gift of a full and healthy life.
Keep us all in your care. Restoring and healing God, thank you for medical workers everywhere, embodying sacrificial love in these challenging times, putting the welfare of others before their own; staying away from their family and loved ones; comforting the concerned and bereaved; reassuring the anxious and vulnerable; working to heal and restore people who are ill. Be their guide, strength, wisdom and hope.
We pray for those in authority to do right by them, for proper protective equipment to be provided and for their dedication to be met with much gratitude and appreciation when they return home, exhausted.
And we pray for medical workers around the world, where resources and protective equipment are always in short supply, not only now but always. May these extraordinary times lead to deep and necessary changes in how our world works, resulting in a genuine effort to address the profound injustice of life expectancy being determined by geography, to awaken us all to the reality of how connected we all are and to work together to create the community and world we all want to be part of.
So help us, God,
Amen.
Final blessing
Prayer requests
If you would like to help others with prayer in their time of need, sign up to our mailing list and you will receive messages requesting prayer as the need arises.
Please add our email address info@springfieldparkbaptistchurch.org.uk to your address book so that our messages will be allowed through to your inbox.
Is there a song or hymn that would fit in with the theme and what God is saying? You can put a link to it in your comments to share it with everybody.
Thank you for leaving your thoughts on todays service for the encouragement of others. Please leave some feedback or reply to other comments if you feel the same way.
You can use a social media account to log in by clicking the appropriate icon, or not log in at all and post as a guest by clicking the 'Log in' link and ticking the 'I'd rather post as a guest' box.
You will still need to enter an email address for ID, but there is no need to log in with a password.
You can take part in next week's service and see our live stream by following this link.
What's On?
Need Some Help?
If you are self isolating and struggling to get by we may be able to offer some practical help.
Use our request form here to give us your details and one of our volunteers will contact you.
Please note we are only able to offer help within our local community of Trinity Ward, Chelmsford.
Listen to a Service
You can download a selection of our services to listen to off-line on our Listen Again page.
The latest recording can also be found near the bottom of our home page where there is a player that can be used to listen to it or you may download it to listen to later.
From our Foreign Correspondent
India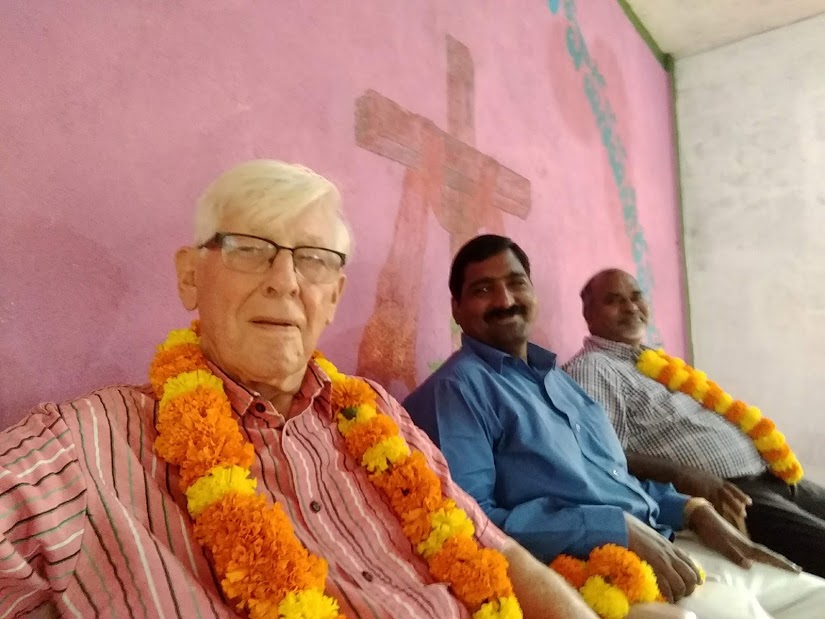 See an account of John Lancasters 2019 visits to India here.
Follow Johns latest mission trips to India and see more pictures of the people and places he visits by joining John's Adventures in India on Facebook.
Tool Box Project
Do you have any spare tools or craft items? We are collecting them for Tools With a Mission. See the list on our Tool Box Project page for details of what we currently need.
Springfield Stitchers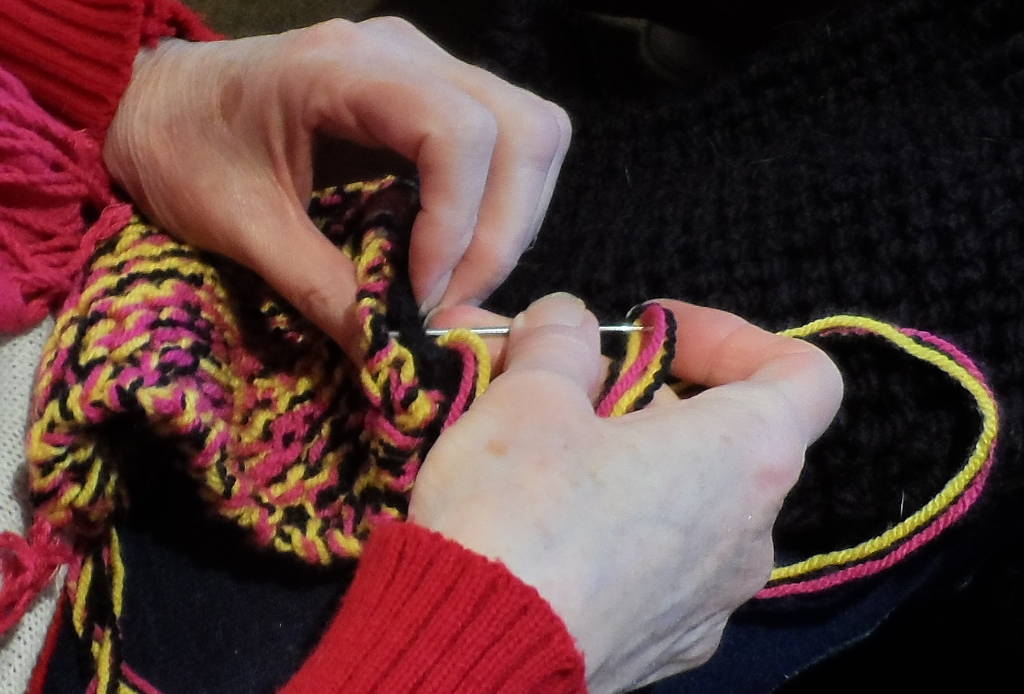 Can you knit, crochet or sew?
The Springfield Stitchers need help with various charity projects. If you would like to help or, if you would like to learn to knit, crochet or sew, or if you have unwanted wool or haberdashery (buttons, zips, thread, fabric, sewing machines) please pop along to find out more.
The Springfield Stitchers meet at "The Coffee Hub" every Thursday 9.30 till 12.00 at Springfield Park Baptist Church. Contact Alison for more information.

As a church we believe in the power of prayer and that it makes a difference in situations and circumstances. We are part of Chelmsford 24-7 Prayer, joining with Christians from across our City to pray for the things God lays on our hearts. Please follow this link for more information about how you and your church can get involved: https://chelmsford24-7.org/. Plans for the near future at Springfield Park involve the setting up of a new prayer space and prayer walks around our local area. Watch this space for developments.

See more from SPBC on Facebook.
Our pages and links
Please only click once on downloads and external site links. External websites will open in a new page or on a new tab so you don't lose your place here, and other items will either open in a new page or download to your default download folder, depending on your device settings.