Sunday Service 17th May
Here is our eigth virtual service in the ongoing UK Coronavirus Lockdown. Make sure to scroll down all the way to the bottom of the page so you don't miss anything. If you didn't see last weeks service and would like to catch up, you can see it here.
Don't forget, you should also take a look at last week's service again to see what comments have been left and to respond to them where appropriate.
If you would like to contribute an item for next week's service or for another week contact Alison or leave a message in the comments below. It looks like we will be having to continue with our virtual services for a while, and it will be good to get as many involved as possible.
Speak the word
The eternal, infallible word, Speak the truth to me, let it set me free.
A song by Tommy Walker, with Charles Billingsley and Mellissa Jean on vocals and Jim Hammerly, piano.
The Lord is my shepherd
Your Spirit lives within me, so I will walk in Your Peace.
Psalm 23 (I Am Not Alone) People & Songs ft. Josh Sherman
Reading, Psalm 23
A psalm of David.
1 The Lord is my shepherd, I lack nothing.
2 He makes me lie down in green pastures,
he leads me beside quiet waters,
3 he refreshes my soul.
He guides me along the right paths
for his name's sake.
4 Even though I walk
through the darkest valley,
I will fear no evil,
for you are with me;
your rod and your staff,
they comfort me.

5 You prepare a table before me
in the presence of my enemies.
You anoint my head with oil;
my cup overflows.
6 Surely your goodness and love will follow me
all the days of my life,
and I will dwell in the house of the Lord
forever.
Holy Bible, New International Version®, NIV® Copyright ©1973, 1978, 1984, 2011 by Biblica, Inc.® Used by permission. All rights reserved worldwide.
Sermon
Do it again
My heart will sing Your praise again.
A song by Elevation Worship.
Prayer time
"God moves in a mysterious way His wonders to perform; He plants his footsteps in the sea and rides upon the storm."
Thank you Lord that you are sovereign over everything. You do work in mysterious ways. Already you have shown us we can reduce the damage we have inflicted on the earth. Help us and global communities to continue lifestyle changes to reverse the damage we have made, and to trust you in the stormy seas of the coronavirus outbreak.
We pray for NHS and care provider staff for:-
• protective equipment to be procured in good quantities, qualities and time to protect them from the dangers they face daily on the front line;
• reduction in their stress levels and fears for their own safety and that of their families;
We pray for friends and families of those lost to coronavirus that they may be comforted by the knowledge that nursing and care staff stayed with their loved ones to the end;
We pray for those struggling to overcome the virus, that you will give them renewed physical, mental and emotional strength and resilience;
We pray for those in abusive relationships that they will find a place of safety to flee to and find the courage to make the call for help in time to secure protection;
We pray for those who have deferred seeking medical help for other conditions to avoid overloading NHS resources, that they will seek and get the help and support they need.
We pray for the frail elderly in our care homes that they and their carers will be protected and that the rate of infection will fall dramatically. We pray especially for our wet Your Whistle friend Vi, now in The Lawns, that she may know your grace, presence and keeping power, and that she will successfully adapt to her new surroundings and be well cared for;
We pray for those known to us who are battling illness and infirmity especially Ivar, Annick in Middlekerke and Erica that you will sustain them and meet their needs.
We pray for our children and young people whose lives and education have been disrupted by the pandemic, that they will be well supported and adapt well and that they and teaching staff will be protected when returning to schools/nurseries.
We pray for hearts that are open to you and ways that we may serve you in whatever ways we can that will bring glory to your Name, even if they are only small things.
We pray for Roger and Alison as they interchange under furlough arrangements, that they will both know your leading and guidance as they seek to continue shepherding us.
Before you go
A final short blessing
Is there a song or hymn that would fit in with the theme and what God is saying? You can put a link to it in your comments to share it with everybody.
Thank you for leaving your thoughts on todays service for the encouragement of others. Please leave some feedback or reply to other comments if you feel the same way.
You can use a social media account to log in by clicking the appropriate icon, or not log in at all and post as a guest by clicking the 'Log in' link and ticking the 'I'd rather post as a guest' box.
You will still need to enter an email address for ID, but there is no need to log in with a password.
You can take part in next week's service by following this link.
What's On?
Need Some Help?
If you are self isolating and struggling to get by we may be able to offer some practical help.
Use our request form here to give us your details and one of our volunteers will contact you.
Please note we are only able to offer help within our local community of Trinity Ward, Chelmsford.
Listen to a Service
You can download a selection of our services to listen to off-line on our Listen Again page.
The latest recording can also be found near the bottom of our home page where there is a player that can be used to listen to it or you may download it to listen to later.
From our Foreign Correspondent
India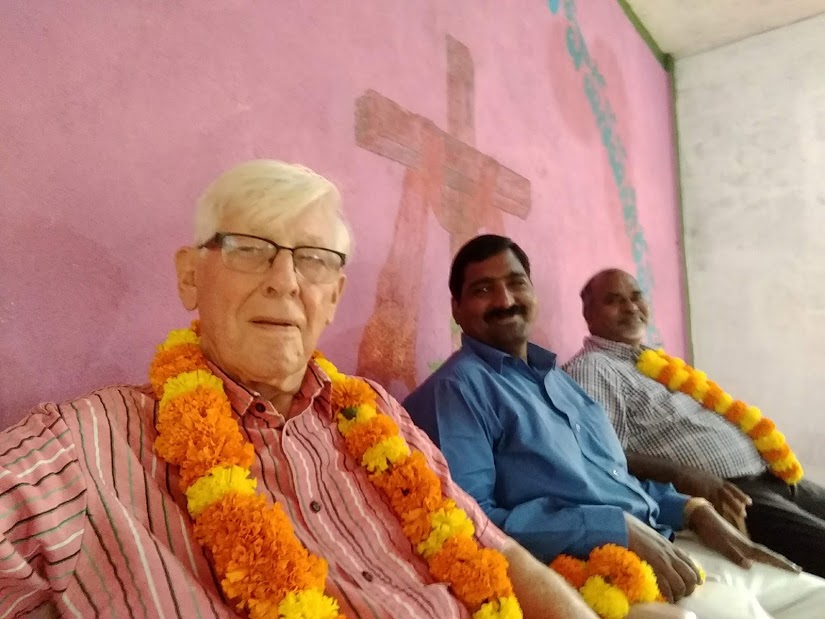 See an account of John Lancasters 2019 visits to India here.
Follow Johns latest mission trips to India and see more pictures of the people and places he visits by joining John's Adventures in India on Facebook.
Tool Box Project
Do you have any spare tools or craft items? We are collecting them for Tools With a Mission. See the list on our Tool Box Project page for details of what we currently need.
Springfield Stitchers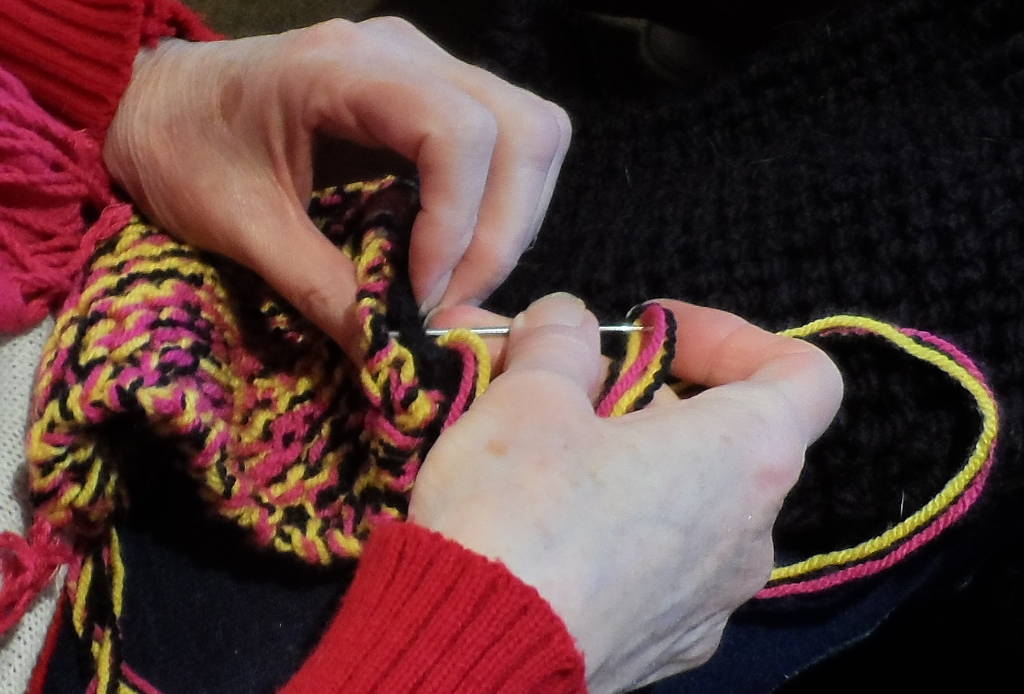 Can you knit, crochet or sew?
The Springfield Stitchers need help with various charity projects. If you would like to help or, if you would like to learn to knit, crochet or sew, or if you have unwanted wool or haberdashery (buttons, zips, thread, fabric, sewing machines) please pop along to find out more.
The Springfield Stitchers meet at "The Coffee Hub" every Thursday 9.30 till 12.00 at Springfield Park Baptist Church. Contact Alison for more information.

As a church we believe in the power of prayer and that it makes a difference in situations and circumstances. We are part of Chelmsford 24-7 Prayer, joining with Christians from across our City to pray for the things God lays on our hearts. Please follow this link for more information about how you and your church can get involved: https://chelmsford24-7.org/. Plans for the near future at Springfield Park involve the setting up of a new prayer space and prayer walks around our local area. Watch this space for developments.

See more from SPBC on Facebook.
Our pages and links
Please only click once on downloads and external site links. External websites will open in a new page or on a new tab so you don't lose your place here, and other items will either open in a new page or download to your default download folder, depending on your device settings.