Reflections on a Modern Missionary Journey
John in India Oct/Nov 2019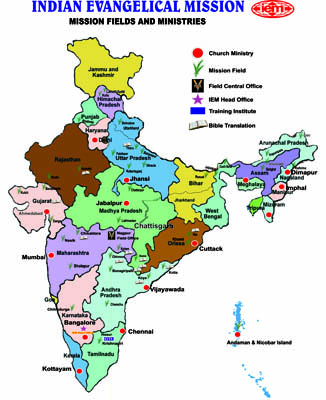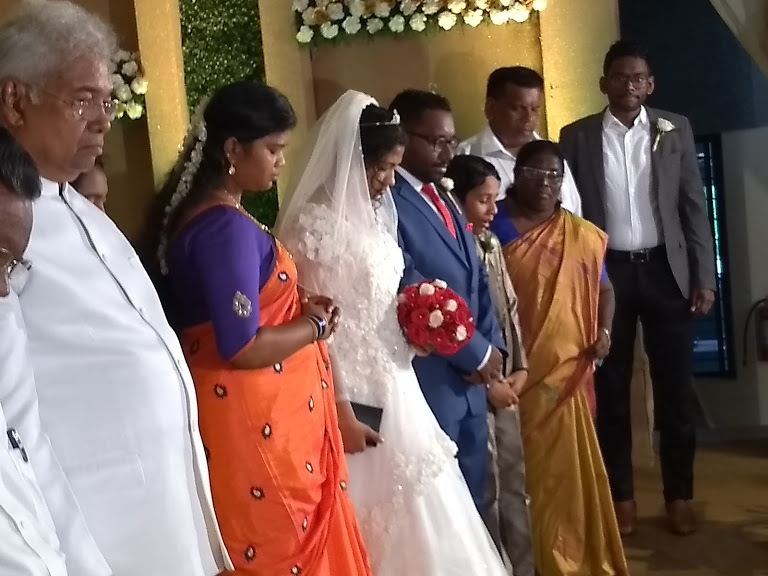 John made two visits to India in 2019, the first in May to Kerala, for the wedding of Jimmy, the son of IEM missionaries Amukutty and Joseph. John and his late wife Joyce met this family when they visited India together in 1996, so it was a great experience for John to attend Jimmy and Jincy's wedding 23 years later!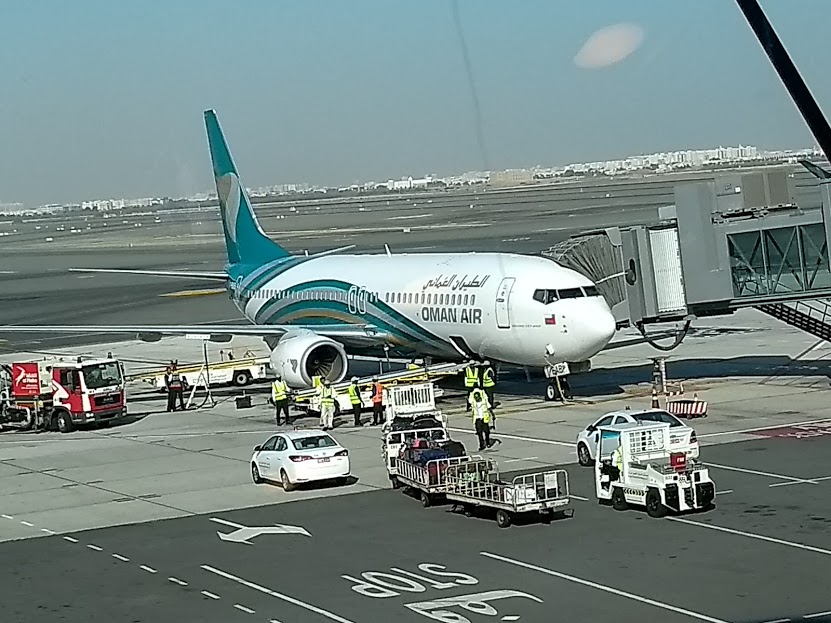 The second visit was in Mid-October, for four weeks. This started with an Oman Air to Delhi flight via Muscat.
After an overnight stop with IEM friends, he took another short flight by turboprop aircraft to Dharamsala, where he stayed for three days with IEM missionaries, Mang and Grace, who, with colleagues Poueline and Libela, work amongst Tibetan Buddhists.
Delhi friends.

Delhi friends.

Flight to Dharamsala.

Dharamsala friends Libela, Grace and Mang and children.

Tibetan Monk, Dharamsala.

Dharamsala.
Then it was back to Delhi for another short stay, before leaving for Guwahati, and a visit to the IEM Bible translation team, who are producing New Testament translations for tribal people in Assam – the Word of God in their own language!
Guwahati.

Guwahati.

Guwahati.
From Guwahati to Shillong in Meghalaya, was a 3 hour car drive, along a good road, which rises to an altitude of over 1500 metres. There he stayed at the Cinnamon Tree Homestay Guesthouse for three days, during which it rained continuously! He visited the family of his friend Dr.Kharchandy, who had unfortunately died a few months previously - this was a moving experience. He also went to the Don Bosco Hall, for the 30th Convocation of TESPRO, a programme of theological education for lay people who want to improve their effectiveness in Christian ministry. They presented certificates to about 300 students at various academic levels up to Doctorate.
Shillong.

Ophelia and her husband Firsterjoy, Shillong.

At the guesthouse, Shillong.

Don Bosco Hall, the 30th Convocation of TESPRO.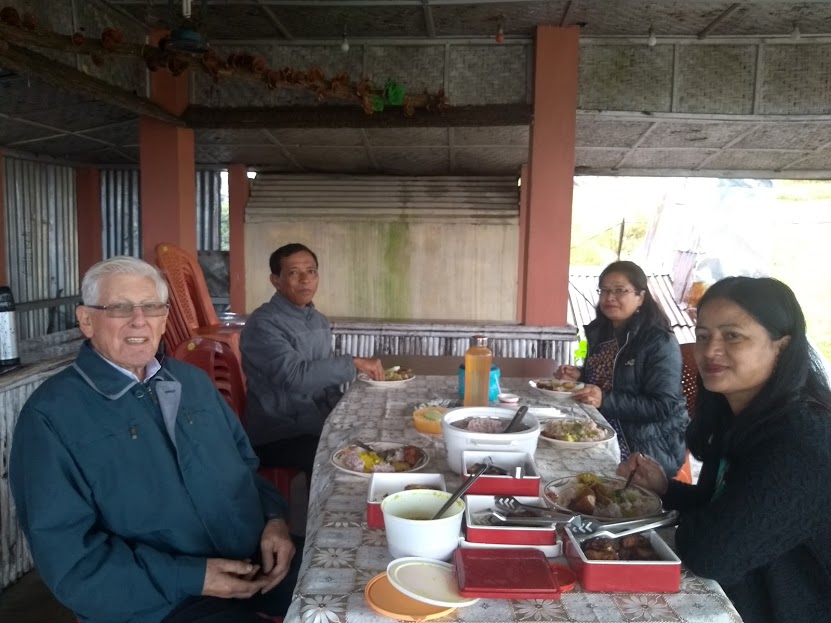 Before leaving Meghalaya, John visited the small town of Mairang, about 10km from Shillong. There he met Lapelin and Enjoy, who had visited the UK a few years ago with Dr. Kharchandy. The picture on the right shows the party enjoying tea while sheltering from the rain!
Then it was a long drive back to Guwahati, and a flight to Bangalore and the Outreach Training Institute, for meetings with IEM missionaries, who had gathered for their National Prayer and Planning meetings. It was good to meet a number of missionaries who John had visited over the years. Then it was back to Bangalore and a flight to Hyderabad, where he stayed overnight with IEM missionaries Jebakumar and Crownie and their daughter Gracia, who is studying architecture.
From Hyderabad, it was a 5 hour drive to Chinnoor, where IEM works in many remote villages, and has built many churches, including one at Asnad, which John sponsored in memory of his wife Joyce. From Chinnoor, John visited Bheemaram, Babberachilka and Ramanapalli, where there are IEM churches. It was encouraging to visit homes, where a group of people gathered, and to share in a time of impromptu worship, including a short sermon by John! He preached in the main church in Chinnoor on the Sunday, to a congregation of some 200 people of all ages.
IEM village church, Chinnoor.

With a home group, Chinnoor.

Sunday worship at Chinnoor.

with another home group, Chinnoor.

Monkeys on the road at Chinnoor!
He then returned to Hyderabad, and spent two days with his friends Florance and Philip, who are keen IEM supporters. They always welcome John to their home when he visits India.
The next trip was a flight to the IEM offices at Bangalore, to renew contact with many friends, including Diana and Theo Srinivasagam. Theo is a previous General Secretary of IEM, and they are long-standing friends. Theo's health has deteriorated in recent months, and he is now house-bound, so it was important to make this visit.
John's final flight before leaving for home was to Vadodara in Gujarat, where the 50th IEM National Convention was held, at a large attractive Methodist Church. Over 600 delegates attended the 5-day Convention - IEM missionaries from all over India, and members of local churches. There was a big welcoming session, and John was welcomed as a visitor from overseas, representing his church and also Friends of IEM UK, of which he is Chairman. There were some complimentary comments about his age, the number of times he has visited India, and the number of Indian States he has visited!
50th IEM National Convention, Vadodara.

Mealtime at National Convention, Vadodara.

General Secretary preaching.

Dancers from North-East India

Choir leading worship.
It was good to be part of such a large congregation, led by an excellent choir, with challenging preaching by IEM Leaders Raja Singh and Jenny Christopher, on the theme from the New Testament 'A wide door for effective ministry is opened to me'. We saw how sometimes doors are closed, and sometimes open doors are presented to us, as individuals and as churches.
After the final session of the Convention, John left for home via Delhi and Muscat. This had been a 4-week visit, in which John was able to meet many friends, visiting 7 Indian States, and travelling a total of 5870 miles, in 8 different aircraft! It was very enjoyable, but quite tiring, and it was good to get home for a rest!
Go to Mission India 2018 to see John's account of his visit in 2018, or join John's Adventures in India on Facebook for the latest news.
What's On?
Need Some Help?
If you are self isolating and struggling to get by we may be able to offer some practical help.
Use our request form here to give us your details and one of our volunteers will contact you.
Please note we are only able to offer help within our local community of Trinity Ward, Chelmsford.
Listen to a Service
You can download a selection of our services to listen to off-line on our Listen Again page.
The latest recording can also be found near the bottom of our home page where there is a player that can be used to listen to it or you may download it to listen to later.
From our Foreign Correspondent
India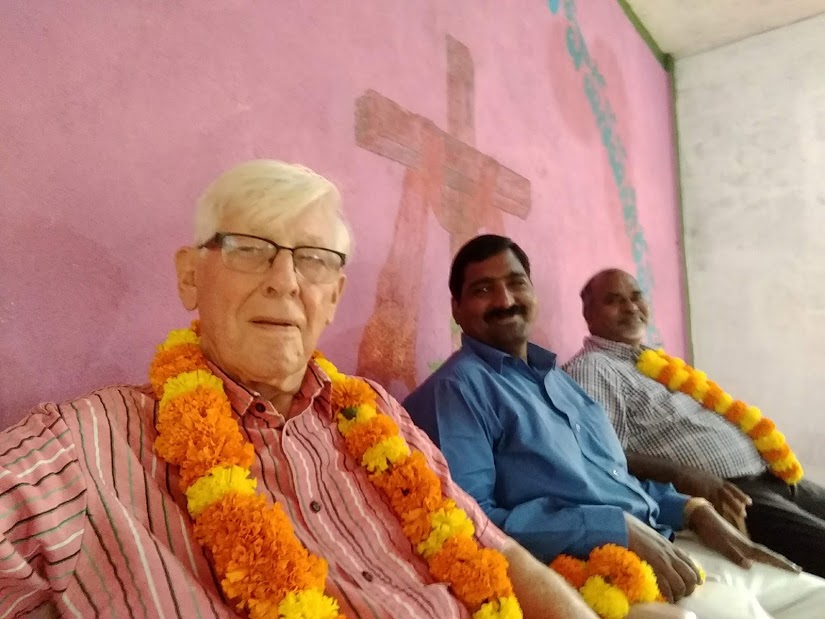 See an account of John Lancasters 2019 visits to India here.
Follow Johns latest mission trips to India and see more pictures of the people and places he visits by joining John's Adventures in India on Facebook.
Tool Box Project
Do you have any spare tools or craft items? We are collecting them for Tools With a Mission. See the list on our Tool Box Project page for details of what we currently need.
Springfield Stitchers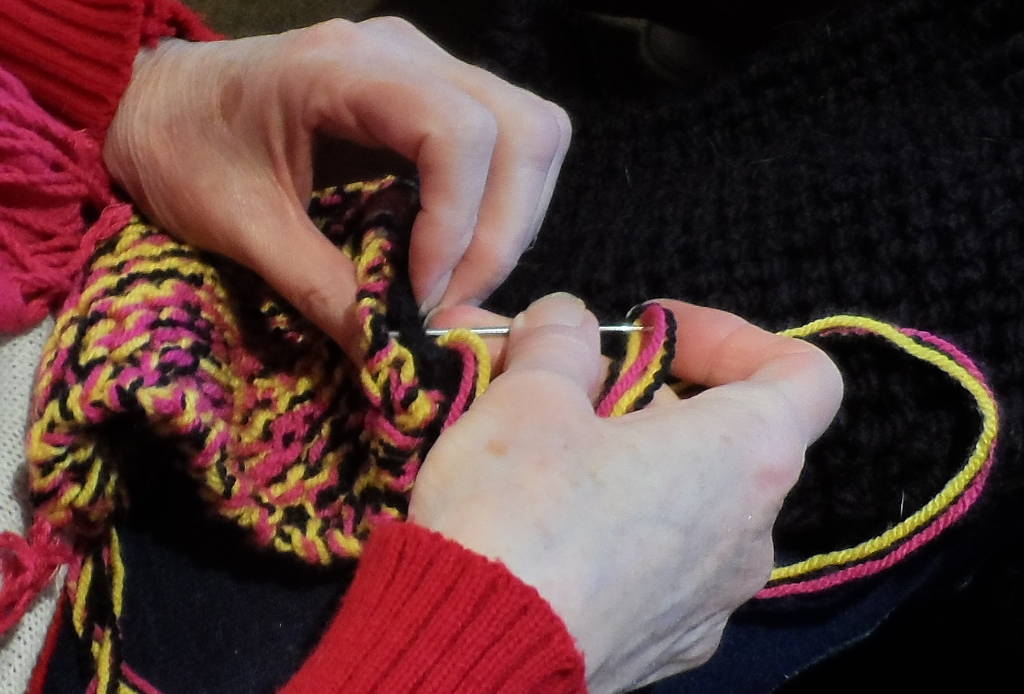 Can you knit, crochet or sew?
The Springfield Stitchers need help with various charity projects. If you would like to help or, if you would like to learn to knit, crochet or sew, or if you have unwanted wool or haberdashery (buttons, zips, thread, fabric, sewing machines) please pop along to find out more.
The Springfield Stitchers meet at "The Coffee Hub" every Thursday 9.30 till 12.00 at Springfield Park Baptist Church. Contact Alison for more information.

As a church we believe in the power of prayer and that it makes a difference in situations and circumstances. We are part of Chelmsford 24-7 Prayer, joining with Christians from across our City to pray for the things God lays on our hearts. Please follow this link for more information about how you and your church can get involved: https://chelmsford24-7.org/. Plans for the near future at Springfield Park involve the setting up of a new prayer space and prayer walks around our local area. Watch this space for developments.

See more from SPBC on Facebook.
Our pages and links
Please only click once on downloads and external site links. External websites will open in a new page or on a new tab so you don't lose your place here, and other items will either open in a new page or download to your default download folder, depending on your device settings.