Our New Building
Not a whole new building but an extension and reshaping of the old church building to make it more suitable for our future needs.
Have a look at this page to see the layout plans for this work.
The photographs below show the work in progress and the inside of the finished area.
Building work in progress

The old building modified

The entrance to the new office/meeting room

Part finished new doorway

Framework of the wall for a services and storage room

A new doorway and serving hatch

Serving hatch into the worship area

New meeting room

Inside the new meeting room

Ramp and new accessible toilet, and the door into the lounge area

New kitchen

The finished serving hatch

The view towards the youth room from the top of the ramp

The new doorway into the hall lounge area
Phase 1 of the work to extend and modernise part of the church is now finished.
The car park has also been levelled off, resurfaced and white-lined.
What's New?
Soup Hub Lunch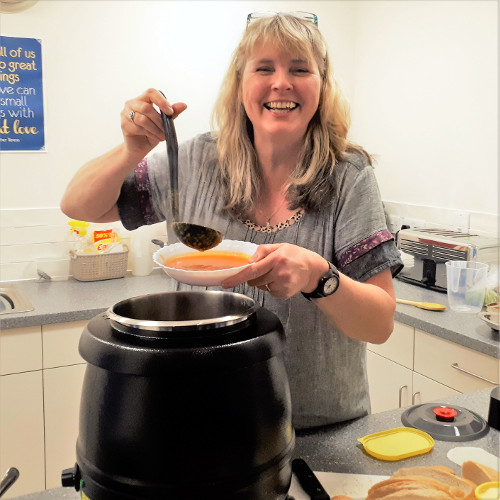 During the summer, why not join us for a Toastie at Soup Hub, every Thursday lunchtime from 12 noon to 1 pm in the Church Hub following the Coffee Hub. With lovely fresh toasted sandwiches, all are welcome to come and lunch together. Donations towards the cost are invited.
Together Magazine
The picture of Alison serving soup in the Soup Hub kitchen shown above is the one that has also been used to illustrate the article featuring her in the Baptist Unions' Together Magazine. The summer edition of this thrice yearly publication is available to read online or for free download from the Baptists Together website by following the link here, and may be purchased as a paper copy to be sent to you in the good old postal system. There are lots of other interesting and thought provoking articles to read, and if you are lucky you may also be able to borrow one of the church copies.
Our pages and links
Please only click once on downloads and external site links. External websites will open in a new page or on a new tab so you don't lose your place here, and other items will either open in a new page or download to your default download folder, depending on your device settings.
Toddler Group
Little Sparks Parent and Toddler Group is every Tuesday at 10:00 during school term time. See the poster on our home page for details and download a copy to print off and put somewhere handy to remind you. Note that Alison also has a new phone number 07741 737351.
Believers Baptism
A short video clip of Darren's baptism may be viewed here and on our baptism page. The clip shows Darren's testimony and baptism.
Tool Box Project
Do you have any spare tools or craft items? We are collecting them for Tools With a Mission. See the list on our Tool Box Project page for details of what we currently need.
Springfield Stitchers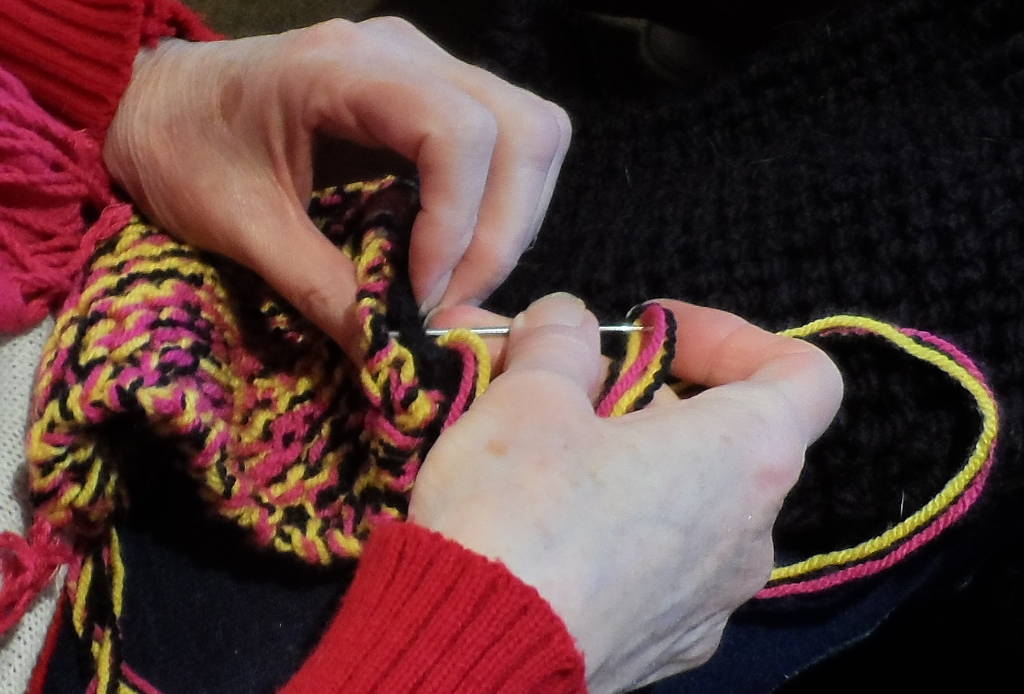 Can you knit, crochet or sew?
The Springfield Stitchers need help with various charity projects. If you would like to help or, if you would like to learn to knit, crochet or sew, or if you have unwanted wool or haberdashery (buttons, zips, thread, fabric, sewing machines) please pop along to find out more.
The Springfield Stitchers meet at "The Coffee Hub" every Thursday 9.30 till 12.00 at Springfield Park Baptist Church. Contact Roger for more information.

As a church we believe in the power of prayer and that it makes a difference in situations and circumstances. We are part of Chelmsford 24-7 Prayer, joining with Christians from across our City to pray for the things God lays on our hearts. Please follow this link for more information about how you and your church can get involved: https://chelmsford24-7.org/. Plans for the near future at Springfield Park involve the setting up of a new prayer space and prayer walks around our local area. Watch this space for developments.
Coffee Hub
Come to our coffee drop-in on Thursday mornings from 9.30am to 12 noon. All welcome for free coffee, tea and a chat.
From our Foreign Correspondent
India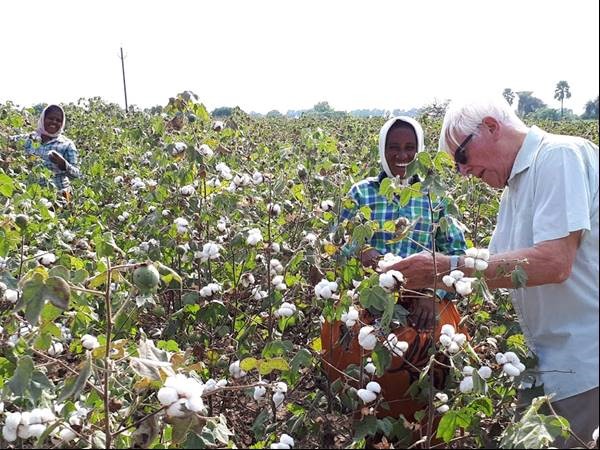 See an account of John Lancasters latest visit to India here.
Follow Johns mission trips to India and see more pictures of the people and places he visits by joining Johns mission trip to India on Facebook.

See more from SPBC on Facebook.
Upcoming Events
Sunday, August 19, 2018

Wednesday, August 22, 2018

Thursday, August 23, 2018

Sunday, August 26, 2018

Monday, August 27, 2018

Thursday, August 30, 2018
If you have an event to add to the diary please email us the details.