SPBC News and Updates
This page contains copies of the last 5 messages that have been sent to our SPARK Update mailing list. Not the SPARK weekly newsletters, just the occasional updates that have been sent to our members and friends. If you would like to join this mailing list please use the form below.
Please add our email address info@springfieldparkbaptistchurch.org.uk to your address book so that our messages will be allowed through to your inbox.
Interim Moderator
We have been discussing the appointment of a new minister with Nick Lear, the EBA (Eastern Baptist Association) regional minister. The process for this includes appointment of an Interim Moderator who will not only guide us through the process but also be available to help us over the coming months prior to any appointment we make. Nick has suggested a candidate for this role and it is Andy Drake who is the Chief Executive for the YMCA in Essex. He was seconded to this position by the Baptist Union and actually lives on our "patch" in Navigation road.
Alison, Otmar and I have met with Andy several times on Zoom and we all feel that he is an ideal candidate for our Interim Moderator role. However we are unable to make a decision about this as it has to be a decision made through a church meeting. The Church meeting will have to be via Zoom and is scheduled for 21st January. Andy will be able to tell us all a bit more about himself and also the process of finding a new minister. In addition he also wants to help us through the coming months as he does have a wealth of experience in leading a Baptist Church.
Please put this date in your diary as it would be great to see everyone as well as being able to start the process of finding a new minister.
Please also remember to pray about this as it is an important part, of the next stage, in the life of Springfield Park Baptist Church.
Chris and Otmar
Update 31/12/20
First of all on behalf of Otmar and myself we would like to say a big thank you to all who took part in any of the Christmas services. Our services now are so different to the ones we enjoyed at the start of lockdown and it has been a very steep learning curve for us all but especially for our technical team of Peter, Ian and Michael.
As COVID has hit again with a vengeance we have decided that we should not meet on Sunday mornings until further notice. There will be services online and this week Fran is leading with the Brett family leading on 10th January.
There will be a Zoom meeting on Wednesday 6th so that we can plan the next series of Sunday services. I will send a login to everyone by email and I would encourage as many as possible to join us. There will not be any pressure put on anyone to lead a service but it would be good to have ideas from as many people as possible.
It just remains to wish you all a Happy New Year and lets hope we soon see the back of the Coronavirus.
Chris
Christmas Services
Just a short note to let you know about the Christmas Services this year.
Our Nativity service is this Sunday morning at 10am. For those unable to attend church the service will be streamed live. Alison will be leading the service this week and she has been assisted by the Auker family who have created several video clips and by playgroup who have recorded an item by the children.
On Christmas Eve at 5pm our service of lessons and carols will be online or if you prefer, come and join us at the church to watch it there.
On Christmas day there will be a short service led by Alison which will only be available online.
The number of people attending at Church has not been an issue so far, but if you do not normally come along then please drop me an email so that I can make sure there is enough space. There will not be a service on Sunday 27th December, but we will be back on 3rd January.
Chris, Otmar and Alison
Update 2nd December
A couple of notices about two services that are coming up. On Sunday we have a youth service that has been recorded but will be shown at the Church at 10am. We are now out of lockdown 2 so if you would like to meet at the church to watch our young people on the screen, then please do let me know so that I can monitor numbers.
We also have Tricia's funeral taking place next week on 10th December at 12.30pm and this service is being led by Roger. The service is by invitation only but thanks to our excellent technical guys we will be streaming the service live so anyone who wants to watch can do so at home.
Please remember Tricia's family in your prayers as they prepare for the funeral during this coming week and also for Roger as he takes the service, which will be his last service in the church.
Update 24th November
We have heard today that we can meet again on Sunday mornings starting on 6th December. For those who are unable to attend, the services will continue online as they are at the moment. This Sunday we have a visiting preacher, Nick Lear our regional minister, who has prepared the sermon and the all age talk, please do tune in at 10am to watch the service on line. Once we are back in church please be patient as we are still dealing with technical gremlins which can sometimes delay the start of the online stream by a few minutes.
As treasurer, I have not had the opportunity to share with you the financial report for SPBC as we have not had a Church meeting for a long time. A budget was set and approved by the members at the last Church Meeting, which was at the beginning of this year. However due to COVID the budget prediction is very inaccurate.
In broad terms we are doing OK. Our rental income is down due to many months of lockdown as are our costs, however our friend the tax man at HMRC has been making contributions to our income through the Furlough scheme. So in summary in the period April to October 2020 we have broken even, which is very good news. In addition we have received a grant to fund Alison's role so our overall position is good and we have not had to draw any money from our deposit account. If you would like to view the financial statements send me an email.
Finally at the end of December we will be looking for a new cleaner as Marion has decided to hang up her dusters and mop. I would like to take this opportunity to thank Marion for the many years of, often unseen, devoted service to the Church. If you are interested in taking on this role, please let me know by email and I can give you more details.
Chris
What's On?
Need Some Help?
If you are self isolating and struggling to get by we may be able to offer some practical help.
Use our request form here to give us your details and one of our volunteers will contact you.
Please note we are only able to offer help within our local community of Trinity Ward, Chelmsford.
Listen to a Service
You can download a selection of our services to listen to off-line on our Listen Again page.
The latest recording can also be found near the bottom of our home page where there is a player that can be used to listen to it or you may download it to listen to later.
From our Foreign Correspondent
India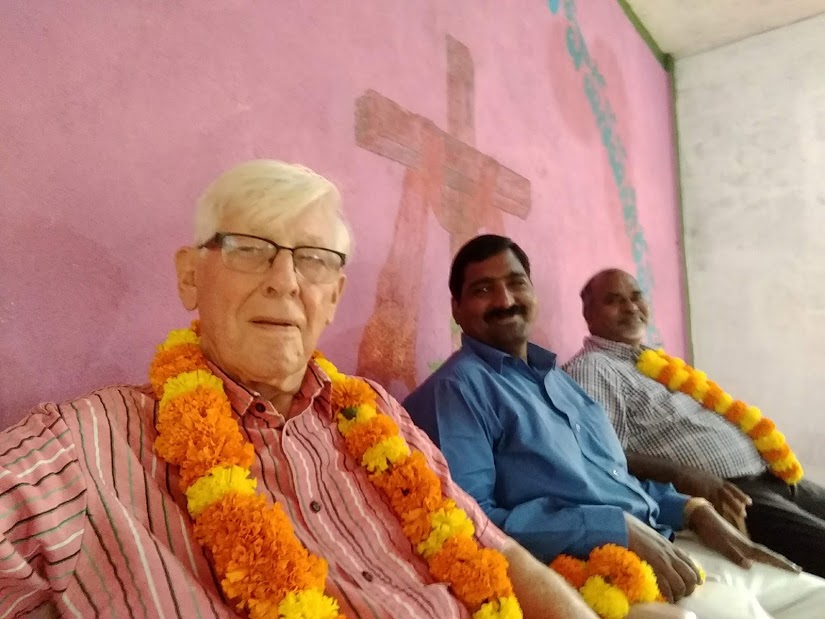 See an account of John Lancasters 2019 visits to India here.
Follow Johns latest mission trips to India and see more pictures of the people and places he visits by joining John's Adventures in India on Facebook.
Tool Box Project
Do you have any spare tools or craft items? We are collecting them for Tools With a Mission. See the list on our Tool Box Project page for details of what we currently need.
Springfield Stitchers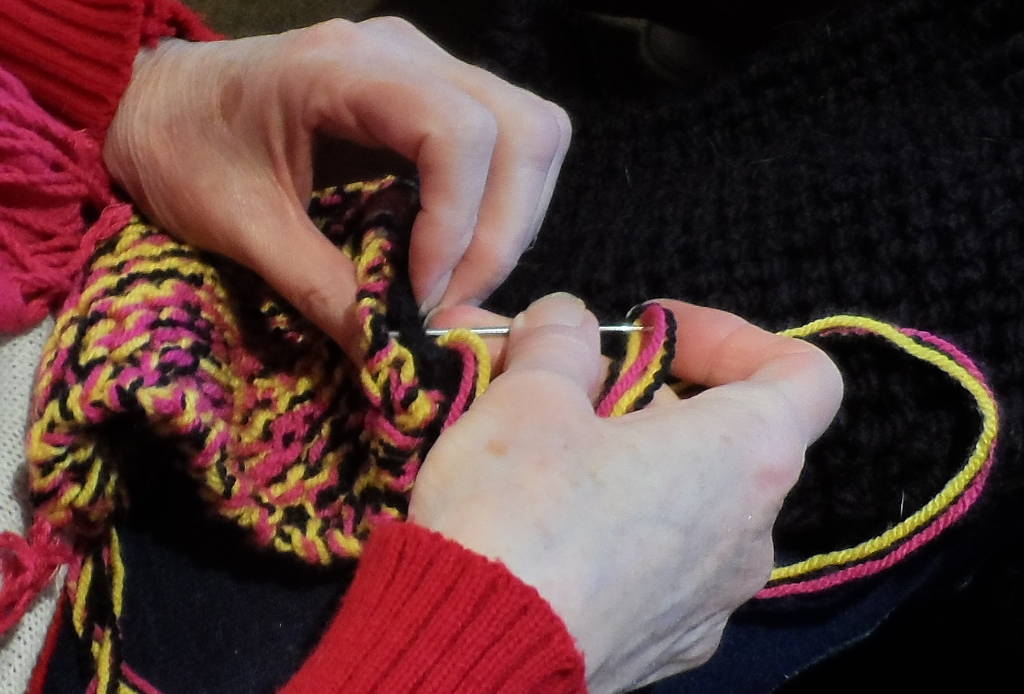 Can you knit, crochet or sew?
The Springfield Stitchers need help with various charity projects. If you would like to help or, if you would like to learn to knit, crochet or sew, or if you have unwanted wool or haberdashery (buttons, zips, thread, fabric, sewing machines) please pop along to find out more.
The Springfield Stitchers meet at "The Coffee Hub" every Thursday 9.30 till 12.00 at Springfield Park Baptist Church. Contact Alison for more information.

As a church we believe in the power of prayer and that it makes a difference in situations and circumstances. We are part of Chelmsford 24-7 Prayer, joining with Christians from across our City to pray for the things God lays on our hearts. Please follow this link for more information about how you and your church can get involved: https://chelmsford24-7.org/. Plans for the near future at Springfield Park involve the setting up of a new prayer space and prayer walks around our local area. Watch this space for developments.

See more from SPBC on Facebook.
Our pages and links
Please only click once on downloads and external site links. External websites will open in a new page or on a new tab so you don't lose your place here, and other items will either open in a new page or download to your default download folder, depending on your device settings.