Believer's Baptism
On the basis of the New Testament, we claim that baptism is for those who put their trust in Jesus and acknowledge him as Lord. As a symbol of Jesus' claim on their lives, Baptists practice baptism by total immersion, in which candidates express their readiness to die to their old way of life and live for Christ.
WHAT DOES BAPTISM SIGNIFY?
A declaration of union with Christ
Baptism is a dramatic way of declaring your solidarity with Jesus! The only prop needed is a large quantity of water - a baptistry will do, although in New Testament times (and still in warm climates overseas) rivers, lakes and ponds were used. The spectators (in church terms, the congregation) are asked to imagine that this water is a watery grave. So, when you go under water, you will identify yourself with Jesus who died and was buried, then, like Christ, you will symbolically rise from death.
An act of revolution
To be united with Christ in baptism is more than a dramatic statement of belief. From Paul's description of the newly baptised as rising to 'live a new life' (Rom 6:4), it is clear that there are ethical implications too. As you go under the water, you will be declaring your resolve to die to your old way of living and, as you rise from the water, you will be declaring your resolve to follow Christ's pattern of living. Baptism marks the moment of your public surrender to Christ.
A sign of cleansing
Another consequence of giving yourself to Jesus and committing yourself to him 'for keeps' is that you are forgiven. The baptistry does not just symbolise a great watery grave; it is also a 'bath', in which you wash away your sin. 'Get up and be baptised', said Ananias to Paul, 'and wash your sins away, calling on his name' (Acts 22:16).
A sign of the Spirit's presence
Another thing that happens when you give yourself to Jesus is that God through his Spirit comes to live in you and so becomes the source of your new life, a life marked by a new power, a new peace and a new joy (Acts 1:8; Rom 14:17). Baptism is the sign of this presence. It is because of this that Paul can speak of baptism as baptism in the Holy Spirit: 'for we were all baptised by one Spirit into one body (1 Cor 12:13).
A confession of faith
When Paul wrote to the church at Rome, "if you confess with your mouth "Jesus is Lord", and believe in your heart that God raised him from the dead, you will be saved" (Rom 10:9), he may well have had the act of baptism in mind. For baptism is the great moment of nailing your colours to the mast and declaring that you belong to Christ and to his people. Don't be ashamed of making 'your good confession in the presence of many witnesses' (1 Tim 6:12).
A rite of initiation
Baptism is the normal way of entry into the church. 1 Corinthians 12:13: 'We were all baptised by one Spirit into one body.' When we are baptised we identify ourselves not only with Jesus who died and rose that we might have life, but also with the people of God. Similar thinking underlies Galatians 3:26, 27, where Paul's mention of faith leads him on to baptism which, in turn, leads him on to speak of the church in which we are 'all one in Christ Jesus'. Baptism is God's way for you to join the church.
What's On?
Need Some Help?
If you are self isolating and struggling to get by we may be able to offer some practical help.
Use our request form here to give us your details and one of our volunteers will contact you.
Please note we are only able to offer help within our local community of Trinity Ward, Chelmsford.
Listen to a Service
You can download a selection of our services to listen to off-line on our Listen Again page.
The latest recording can also be found near the bottom of our home page where there is a player that can be used to listen to it or you may download it to listen to later.
From our Foreign Correspondent
India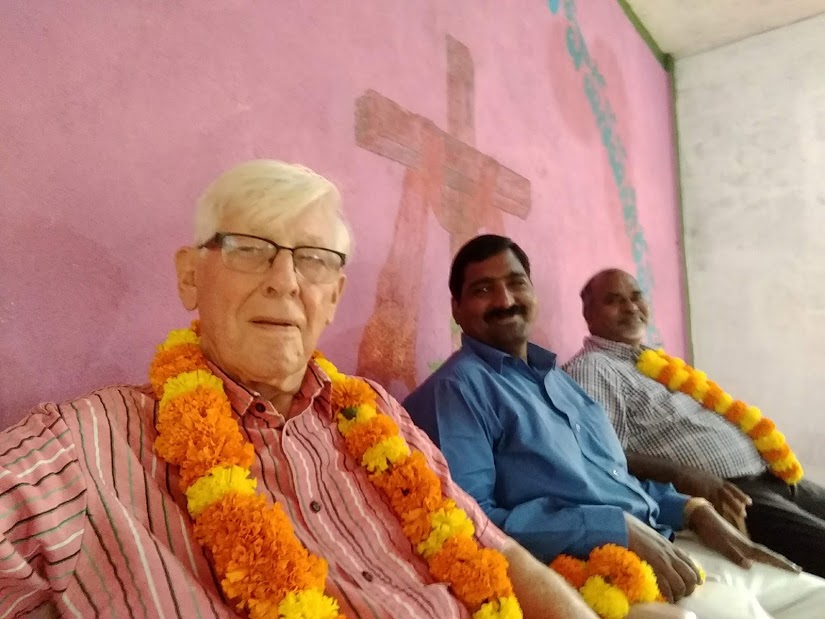 See an account of John Lancasters 2019 visits to India here.
Follow Johns latest mission trips to India and see more pictures of the people and places he visits by joining John's Adventures in India on Facebook.
Tool Box Project
Do you have any spare tools or craft items? We are collecting them for Tools With a Mission. See the list on our Tool Box Project page for details of what we currently need.
Springfield Stitchers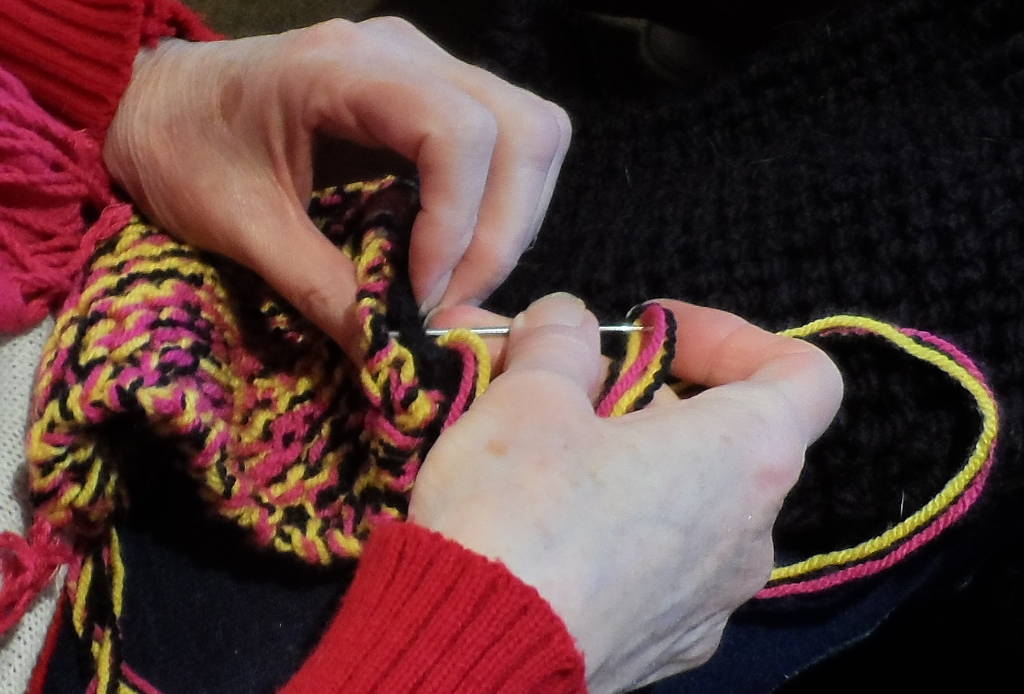 Can you knit, crochet or sew?
The Springfield Stitchers need help with various charity projects. If you would like to help or, if you would like to learn to knit, crochet or sew, or if you have unwanted wool or haberdashery (buttons, zips, thread, fabric, sewing machines) please pop along to find out more.
The Springfield Stitchers meet at "The Coffee Hub" every Thursday 9.30 till 12.00 at Springfield Park Baptist Church. Contact Alison for more information.

As a church we believe in the power of prayer and that it makes a difference in situations and circumstances. We are part of Chelmsford 24-7 Prayer, joining with Christians from across our City to pray for the things God lays on our hearts. Please follow this link for more information about how you and your church can get involved: https://chelmsford24-7.org/. Plans for the near future at Springfield Park involve the setting up of a new prayer space and prayer walks around our local area. Watch this space for developments.

See more from SPBC on Facebook.
Our pages and links
Please only click once on downloads and external site links. External websites will open in a new page or on a new tab so you don't lose your place here, and other items will either open in a new page or download to your default download folder, depending on your device settings.