SPBC Missions
A Visit to Middelkerke
A meal on the ferry
In the kitchen at Bethel Baptist Church
On the way to Popperinge
Outside Talbot House
Tea at Toc H.
Detail in the chapel at Toc H.
The Chapel at Toc H.
Roger has a few words to say.
Sunday morning at Bethel Baptist Church.
The Bethel Choir.
SPBC singers and band.
Group photo 2014.
Goodbye...
Time for reflection on the way home.
jquery slideshow by WOWSlider.com v5.4
On the weekend 14 to 16 March 2014, 21 of us went to visit our partner church at Middelkerke, near Ostende in Belgium. We traveled by ferry, Dover to Dunkirk, and from there it was an easy drive to Middelkerke. What a welcome we received, and with a great meal! On Saturday we visited Poperinghe, to see the Headquarters of TOC H, where soldiers were able to go for a break from the frontline in World War One. We went on to Ypres, so this was quite appropriate in view of this year's centenary celebrations. We slept overnight at the church centre, joined in worship together on Sunday, then drove back to Dunkirk and the ferry to England. A great weekend!
What's On?
Wet Your Whistle
Every first and third Wednesday in the month, join us for a chat and tea or coffee, biscuits and maybe even cake. Click the image for more information.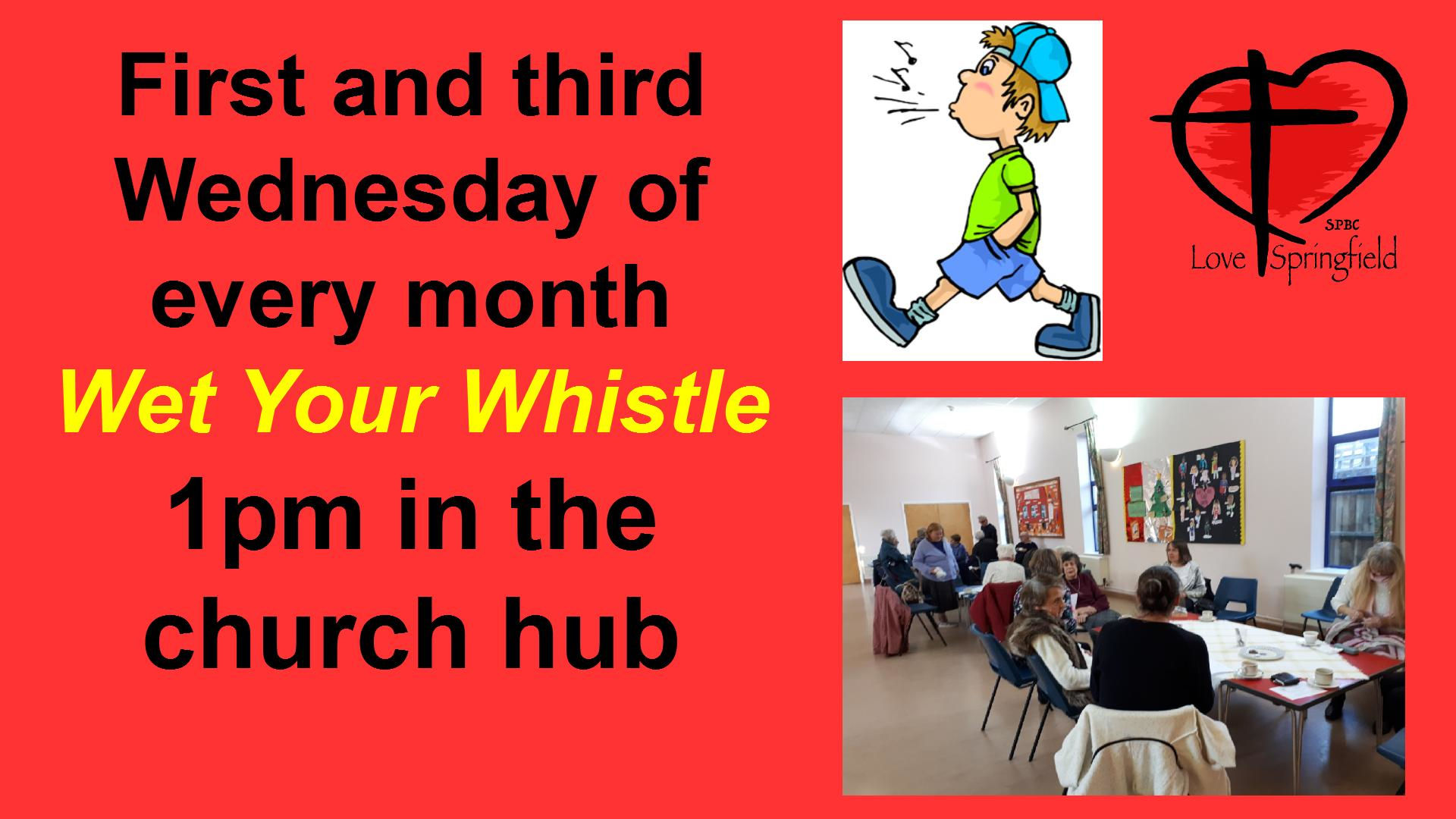 Coffee Hub
Come to our coffee drop-in on Thursday mornings from 9:30am to 12 noon. All are welcome for free coffee, tea and a chat.
Toddler Group
To get us back into the flow, we will be limiting numbers for a little while, so BOOKING IS ESSENTIAL. Also, we would kindly ask for no more than 2 children per adult at this time. We will review the situation weekly, and relax these rules as soon as possible.
Please phone or text Alison on 07741 737351 to book your place. We look forward to seeing you!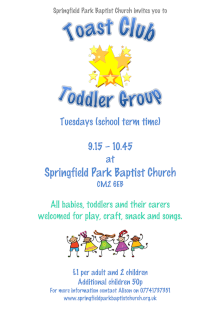 Listen to a Service
You can download a selection of our services to listen to off-line on our Listen Again page.