Our Privacy Policy and Use of Cookies
Personal Data
Personal data as used by this website and by our church is defined as information which can be used to identify you personally as an individual. This would include items such as your name, address and other contact details such as email address and telephone number. We receive this via the website when you send a message to us using the contact form, by email or any of the other contact methods we make available.
We are just as concerned about privacy and the use, and potential misuse, of this kind of information as you are. We make a point of only asking for as much information as we need for its intended use, and only keeping it for as long as it is needed. On our website we use this information to contact you about your query or request. If you explicitly ask us to we may use this information to contact you, for example to keep you informed of future events in which you express an interest, or by subscribing you to our weekly email newsletter, SPARK.
We promise never to pass on your contact details to a third party outside of the church, or in some other way cause it to be used in a way which would be inappropriate or incompatible with the purpose for which it was originally collected. Any new use we make of your personally identifiable information is based on the principle that we do not have permission to use it until you opt-in.
Removing your details from our database.
You have the right to be forgotten completely, or to remove permission for a specific use of your information.
You also have the right to receive a copy of all the information we hold about you and to have us correct it if there are errors.
If at any time, for any reason, you wish to have your details removed from our records or updated or to unsubscribe from a mailing list, you may do so by sending a request specifying the actions you wish us to take. Please send this request using the contact form on our website, giving enough detail to identify you, e.g. by the name or email address you originally used to register your details. This action will be performed manually, and may involve contacting other people within the church who maintain their own distribution lists, so you should allow a few days for this to be completed. When it has been done you will be informed by email that your request has been completed.
Cookies, and their use on this website.
Cookies are small text files that are used to store information and preferences about your use of the websites you visit on your computer. It is a legal requirement that organisations that have websites that serve Europe declare what cookies are used and give visitors the option to opt out of receiving non-essential first party cookies. We have tried to keep our use of cookies to the minimum and only use cookies that are needed to achieve the desired functionality on our website. These are known and defined as 'essential cookies'. Where third party software or services are used to enhance this functionality, wherever possible when arranging these services we specify that the third party should use the highest privacy settings and minimal use of cookies too.
Essential cookies are used on our website to remember actions which you have performed during your visit, record your preferences, e.g. when viewing video clips what resolution you prefer to use, and to perform analysis of our visitors activities, e.g. what pages you have viewed, files you have downloaded and to ascertain whether or not a returning visitor has viewed our website recently. This information could be used to identify what IP address the computer you have used to visit our site was using at the time of your visit, but will not record any other personally identifiable information.
The following list gives some detailed information about the cookies used and may be updated from time to time when changes are made to the website.
First Party Cookies
These are cookies that originate directly from the site you are currently visiting. The site will have direct control and the consequent responsibility over these cookies and the way they are used.
Third Party Cookies
These are cookies that originate from services that are provided to the website you are currently visiting by other websites run by unrelated organisations. The table above may be incomplete or inaccurate where third party cookies are concerned, and their useage may change between one visit and the next. More information about third party cookies may be obtained from the site from which they originate. The following text by way of example, is from YouTube, and explains their use of cookies. Some of our video clips are hosted on YouTube. We embed these video clips within our pages using the privacy-enhanced mode described below.
"Like most web properties, YouTube uses what are known as cookies to collect information. Cookies can be used to store data about the user's computer or the user watching a video. YouTube uses cookies to help maintain the integrity of video statistics, prevent fraud and to improve the site experience, among other things. We use cookies on both youtube.com and on videos embedded from youtube.com.

We've been working to give our users more options and control over these cookies. One such option is the privacy-enhanced mode for our embed player. This mode restricts YouTube's ability to set cookies for a user who views a web page that contains a privacy-enhanced YouTube embed video player, but does not click the video to begin playback. YouTube may still set cookies on the user's computer once the visitor clicks the YouTube video player, but YouTube will not store personally identifiable cookie information for playbacks of embedded videos using the privacy-enhanced mode."
What's On?
Need Some Help?
If you are self isolating and struggling to get by we may be able to offer some practical help.
Use our request form here to give us your details and one of our volunteers will contact you.
Please note we are only able to offer help within our local community of Trinity Ward, Chelmsford.
Listen to a Service
You can download a selection of our services to listen to off-line on our Listen Again page.
The latest recording can also be found near the bottom of our home page where there is a player that can be used to listen to it or you may download it to listen to later.
From our Foreign Correspondent
India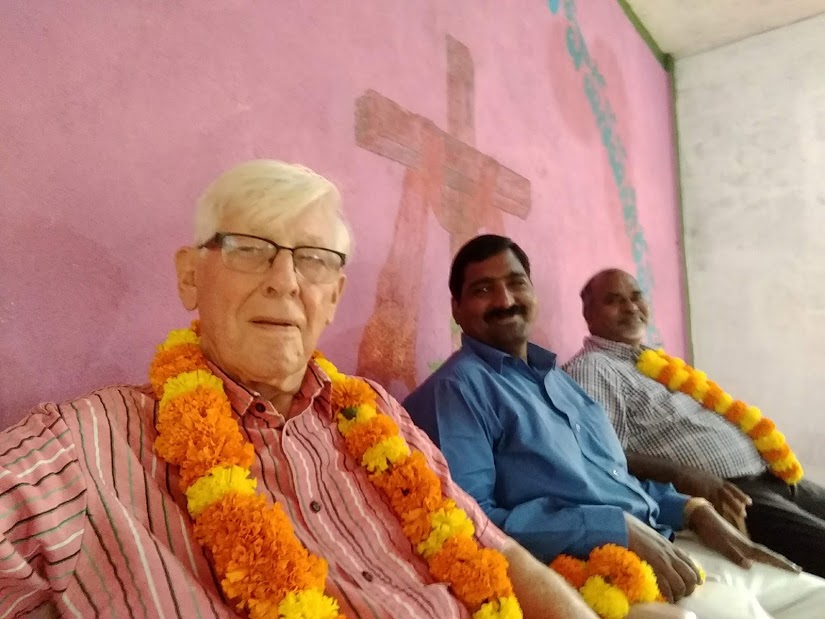 See an account of John Lancasters 2019 visits to India here.
Follow Johns latest mission trips to India and see more pictures of the people and places he visits by joining John's Adventures in India on Facebook.
Tool Box Project
Do you have any spare tools or craft items? We are collecting them for Tools With a Mission. See the list on our Tool Box Project page for details of what we currently need.
Springfield Stitchers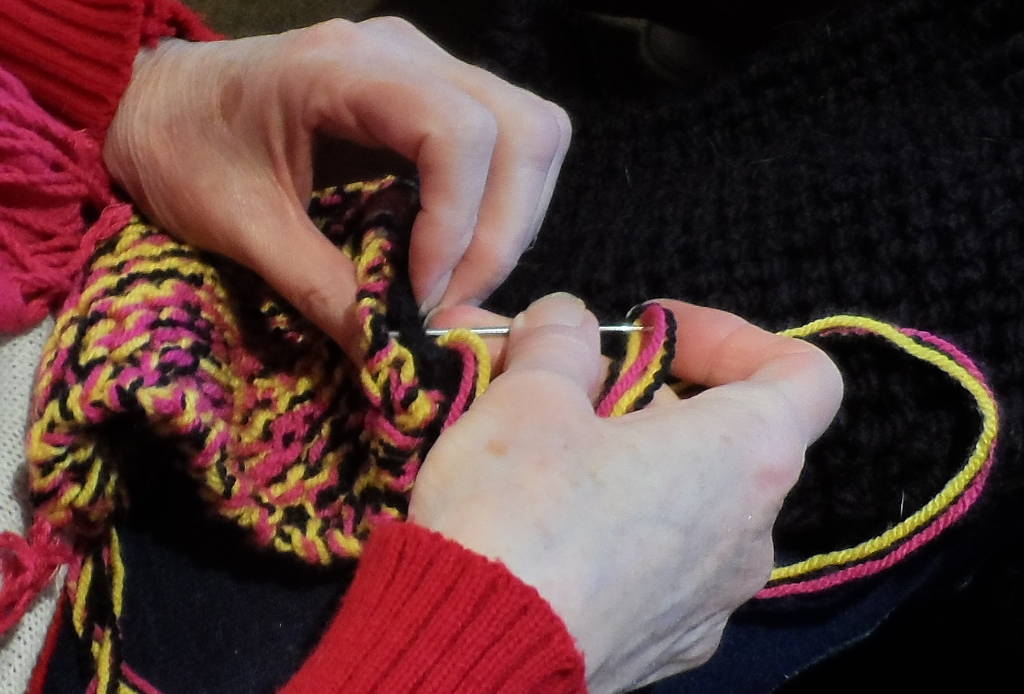 Can you knit, crochet or sew?
The Springfield Stitchers need help with various charity projects. If you would like to help or, if you would like to learn to knit, crochet or sew, or if you have unwanted wool or haberdashery (buttons, zips, thread, fabric, sewing machines) please pop along to find out more.
The Springfield Stitchers meet at "The Coffee Hub" every Thursday 9.30 till 12.00 at Springfield Park Baptist Church. Contact Alison for more information.

As a church we believe in the power of prayer and that it makes a difference in situations and circumstances. We are part of Chelmsford 24-7 Prayer, joining with Christians from across our City to pray for the things God lays on our hearts. Please follow this link for more information about how you and your church can get involved: https://chelmsford24-7.org/. Plans for the near future at Springfield Park involve the setting up of a new prayer space and prayer walks around our local area. Watch this space for developments.

See more from SPBC on Facebook.
Our pages and links
Please only click once on downloads and external site links. External websites will open in a new page or on a new tab so you don't lose your place here, and other items will either open in a new page or download to your default download folder, depending on your device settings.