Welcome to Springfield Park Baptist Church, Chelmsford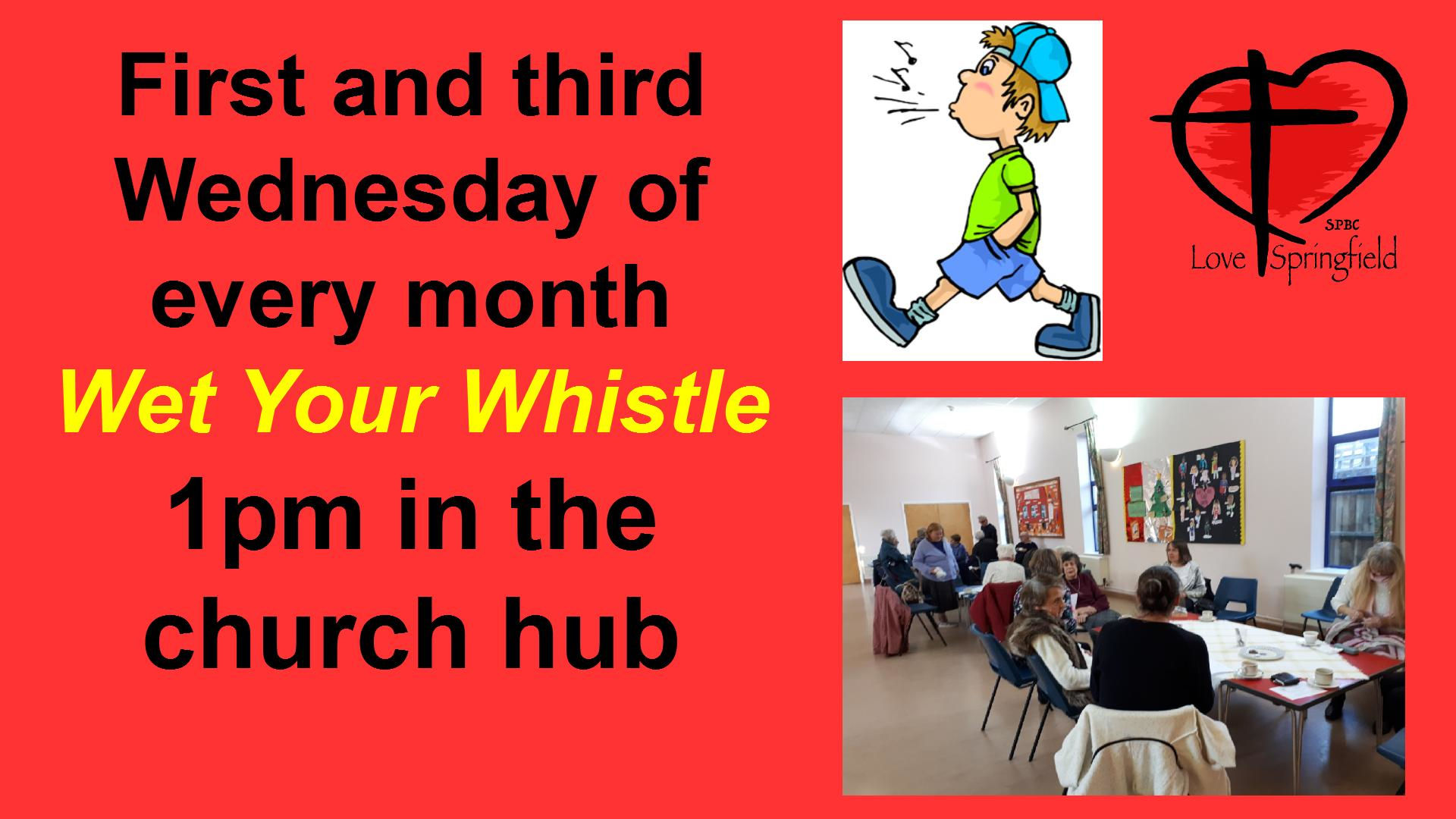 Wet Your Whistle
Join us for our next Wet Your Whistle outing on Wednesday, 18th May from 1:00 p.m. to 3:00 p.m. in the museum and The Hive cafe at Oaklands Park.
Sunday May 15th
Our all-age Sunday service starts at 10am this week and the church is open to all. Click the link below to view the service live-stream or come to church and join us in person. Please join us if you can.

Our online service page can be found by clicking this link: Service for Sunday 15th May.

You can make the video open in full screen mode by clicking on the square icon at the bottom right of the picture after clicking the video to play it.
IEM Food Aid Project
SPBC has been supporting IEM for a number of years. The coronavirus and the need to isolate has given rise to this urgent need for aid in India among the communities IEM already support.
You can find out more about this and how to donate on our IEM Food Aid Project page.
Who are we?
Ask people what they think of church and you are likely to get the same response - boring or irrelevant, but at Springfield Park Baptist Church (SPBC) many people meet each week to enjoy a spiritual reality that denies both of these.
Springfield Park Baptist Church is made up of all kinds of people, young and old, couples and singles, senior citizens, young families, older families and single parents.
There are people from all kinds of trades and professions. However, though we come from different backgrounds, we have one thing in common - each of us has experienced a transforming encounter with Jesus Christ.
With people of every age and background in the fellowship .... everyone is welcome.
Whether you are a regular Church goer or it's your first time, you are very welcome to join us on any Sunday for Worship, Fellowship and of course, tea & cake!
Listen to a recent service
Whether you missed a service and would like to catch up with the message; were there and want to listen again; or have never been to Springfield Park Baptist Church and want to find out what goes on in our church on a Sunday morning, you can visit one of our recent services here.
We have a selection of earlier services to listen to off-line on our Listen Again page.

What's On?
Coffee Hub
Coffee Hub is every Thursday morning between 9.30 and 12.00. Please drop in for tea, coffee and a chat.
Toddler Group
To get us back into the flow, we will be limiting numbers for a little while, so BOOKING IS ESSENTIAL. Also, we would kindly ask for no more than 2 children per adult at this time. We will review the situation weekly, and relax these rules as soon as possible.
Please phone or text Alison on 07741 737351 to book your place. We look forward to seeing you!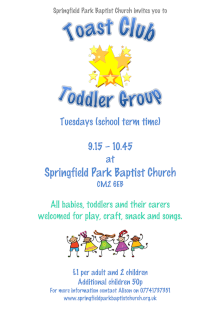 Listen to a Service
You can download a selection of our services to listen to off-line on our Listen Again page.
From our Foreign Correspondent
India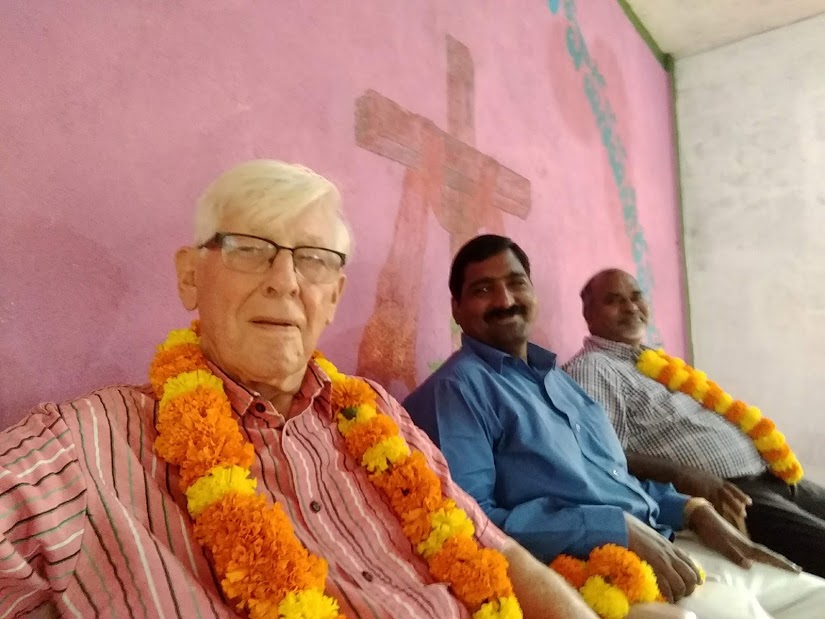 See an account of John Lancasters 2019 visits to India here.
Follow Johns latest mission trips to India and see more pictures of the people and places he visits by joining John's Adventures in India on Facebook.
Tool Box Project
Do you have any spare tools or craft items? We are collecting them for Tools With a Mission. See the list on our Tool Box Project page for details of what we currently need.
Our pages and links
Please only click once on downloads and external site links. External websites will open in a new page or on a new tab so you don't lose your place here, and other items will either open in a new page or download to your default download folder, depending on your device settings.