Church Music
An important part of Springfield Park's worship is traditional hymns, and we recently acquired a new organ which is truly fit for purpose. Unconstrained by the gremlins that beset the old one, Bert Brinkley has been able to show what he can do and bring a new stirring dimension to these great hymns.
Worship Group
The worship group continues to try to lead, encourage and enable worship with more contemporary songs, and has been working on the balance between introducing new material and including familiar songs and choruses. There is a good pool of musicians playing an assortment of instruments – guitar, bass, keyboards, drums, flute and voices. We are ably assisted by the guys at the PA mixing desk who also handle the computer projection of the song words. We aim to meet every Thursday evening to practice and pray together.
We have a good team of musicians, but all lead busy lives and it's not often we are able to field a complete 'band', so if you feel you could help let us know.
What's On?
Wet Your Whistle
Every first and third Wednesday in the month, join us for a chat and tea or coffee, biscuits and maybe even cake. Click the image for more information.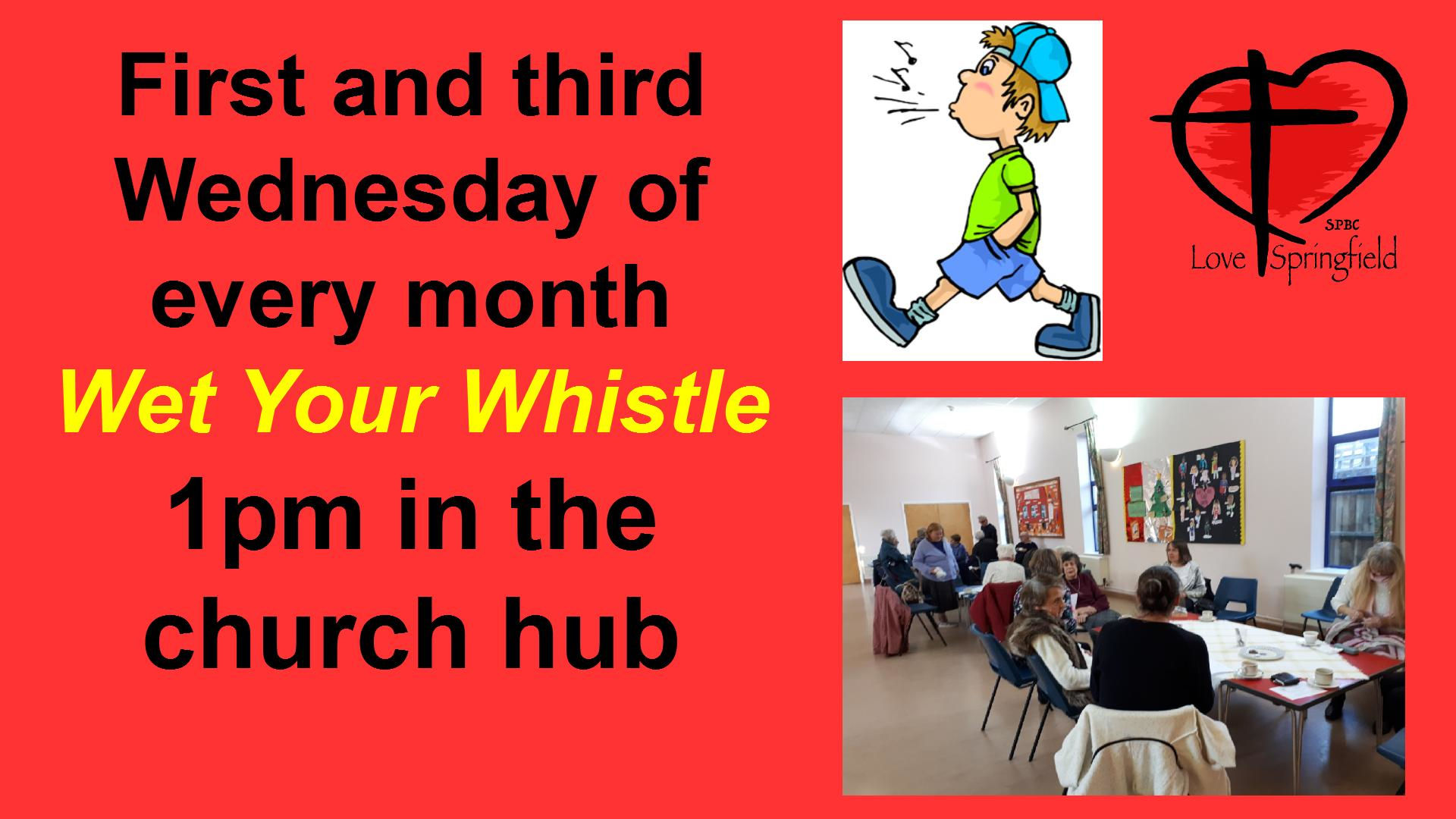 Coffee Hub
Come to our coffee drop-in on Thursday mornings from 9:30am to 12 noon. All are welcome for free coffee, tea and a chat.
Toddler Group
To get us back into the flow, we will be limiting numbers for a little while, so BOOKING IS ESSENTIAL. Also, we would kindly ask for no more than 2 children per adult at this time. We will review the situation weekly, and relax these rules as soon as possible.
Please phone or text Alison on 07741 737351 to book your place. We look forward to seeing you!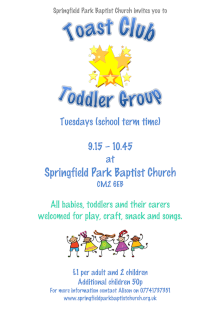 Listen to a Service
You can download a selection of our services to listen to off-line on our Listen Again page.